According to a report, Germany will miss the two percent target of NATO in 2023 and from 2026, despite the 100 billion euro special fund for the Bundeswehr. According to a study by the German Economic Institute (IW), the goal of spending two percent of economic output on defense is "a long way off and procurements that are necessary in the short term are not making progress," as the "Rheinische Post" (Monday edition) reports .
According to the report, the institute blames the recent price increases, delays in the procurement of equipment and the underfunding of the Bundeswehr in the financial planning of the regular federal budget.
In response to the Russian attack on Ukraine, Chancellor Olaf Scholz (SPD) had confirmed that defense spending would increase to two percent of gross domestic product.
However, as the "Rheinische Post" now reports, citing the IW forecast, the regular defense budget would have to be increased "by at least five percent" per year without adding the special fund in order to achieve the two percent target. (AFP)
To home page
Source: Tagesspiegel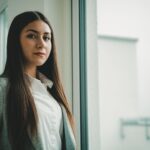 I have been working in the news website industry for over 4 years now, first as a reporter and then as an editor. I enjoy writing about politics news and am also an author. I try to cover a lot of different angles when it comes to my articles so that readers can get a well-rounded understanding of the story.