Arthur de Laborde, edited by Laura Laplaud
10:34 a.m., December 06, 2022
On the occasion of the 10th anniversary of the Camp des Milles memorial site where 2,000 Jewish men, women and children were deported to Auschwitz during the Second World War, the Head of State gave a speech in which he acknowledged "Crimes of the French State". In his speech, the President attacked, without naming, his political adversaries.
Traveling to the Camp des Milles Memorial Site in Aix-en-Provence on Monday, Emmanuel Macron denounced Monday "the crimes of the French state". The Vichy regime interned thousands of Jews there and 2,000 of them were deported to the Auschwitz-Birkenau extermination camp. In his speech, the President attacked the "adorers and heirs of the collaboration" while implicitly attacking some of his political adversaries.
"It is up to us to resist those who falsify history"
These are words that first sound like a response to Éric Zemmour, according to whom Marshal Pétain saved French Jews. "The collaborators' hatred for the Jews did not stop at the nationality of their victims," ​​he said. A little later, without ever naming him, Emmanuel Macron still seems to be targeting the president of the Reconquest party. "It is up to us to resist those who falsify history, [à ceux qui] pretend to adopt the Republic while betraying its values. The regime of collaboration still continues to recruit worshipers and still has heirs."
Then, it is the extremes of the right as of the left that they send back to back: "We must refuse the revisionism of some, the euphemism of others." Only education can break the repetition of the tragedy, according to Emmanuel Macron who concluded his trip to the Bouches-du-Rhône in a college, by participating in a meeting of the National Council for Refoundation (CNR).
Source: Europe1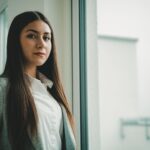 I have been working in the news website industry for over 4 years now, first as a reporter and then as an editor. I enjoy writing about politics news and am also an author. I try to cover a lot of different angles when it comes to my articles so that readers can get a well-rounded understanding of the story.