Emmanuel Macron criticized Tuesday "the scenarios of fear" in the face of the risk of power cuts this winter, assuring that France would "hold on" if everyone did "their job". "Stop all that! We are a great country, we have a great energy model, we are going to hold out this winter despite the war. And I ask everyone to do their job," said the president on arriving at a European summit in Tirana, Albania.
"Fear scenarios, not for me!"
"EDF's job is to run the power plants, the government's job is to plan, everyone's job is to roll out sobriety," he added. "The scenarios of fear, not for me! We all remain united and we move forward", concluded Emmanuel Macron, who also considered "stupid" the "debate" he had "heard in recent hours". For him, "the role of the authorities and public companies is not to transfer fear or to govern by fear".
On Saturday, Emmanuel Macron had already called on the French not to "panic" in the face of the risk of power cuts, even judging that they could be avoided if consumption were reduced by 10%. The government, which anticipates "all scenarios" in a measure of "forecasting" in the event of an electricity shortage, sent a circular on November 30 to the prefects to prepare their departments for "targeted power cuts and scheduled," according to the document.
In the event of a very tense situation in the electricity system this winter, particularly in January, the EcoWatt "electricity weather forecast" managed by RTE will issue a red signal three days in advance to warn of the risk of targeted and temporary cuts, so that everyone implement measures to avoid them.
If consumption does not drop after the red signal is issued, rotating cuts of two hours organized on portions of departments would be "inevitable", according to RTE.
Source: Europe1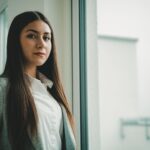 I have been working in the news website industry for over 4 years now, first as a reporter and then as an editor. I enjoy writing about politics news and am also an author. I try to cover a lot of different angles when it comes to my articles so that readers can get a well-rounded understanding of the story.