The Paris Criminal Court on Wednesday sentenced the former UDI deputy for Seine-Saint-Denis Jean-Christophe Lagarde to a ten-month suspended prison sentence for having provided his mother-in-law with a fictitious job as a parliamentary assistant between May 2009 and August 2010. The former centrist parliamentarian (2002-2022), aged 55, was guilty of embezzlement of public funds for having paid Monique Escolier-Lavail, the mother of his wife, nearly 40,000 euros in salary as part of an "atypical, hidden" contract, considered the court in its deliberation.
60,000 euros fine and two years of ineligibility
Judging that Jean-Christophe Lagarde "failed in the duty of exemplarity of an elected official" by "making his personal interest prevail over the common interest" with this fictitious job, the justice sentenced him to a fine of 60,000 euros and two years of ineligibility. He and his mother-in-law must also pay nearly 75,000 euros in damages to the National Assembly. Convicted of concealment, Monique Escolier-Lavail received a four-month suspended prison sentence and a 20,000 euro fine.
Calling for punishment for "unbearable facts for the social body", the prosecution had requested against the politician one year of suspended imprisonment and five years of deprivation of civil rights. Six months suspended sentence had been requested against his stepmother.
Recruited for the needs of a book
At the October 3 hearing, the former MP tried to justify the "atypical" recruitment of his mother-in-law, a former SME manager, for the purposes of a book he said he was preparing on the difficulties of small business owners. in France and which never appeared. His mother-in-law, for her part, struggled to detail the content of her mission in the service of her son-in-law, evoking the "reading of newspapers" and some "informal conversations" with traders.
Even if she lived in the Southwest, 600 km from the National Assembly, she assured to have devoted to this mission "five hours of work a day, seven days a week" but the investigators had not found any trace of his work. According to his account, the computer where his newspaper clippings and observations were kept was damaged by the lightning that struck his house in 2017.
The investigation was opened by the National Financial Prosecutor's Office (PNF) in October 2017 after the complaint of an opposition councilor from the city of Drancy (Seine-Saint-Denis) that Jean-Christophe Lagarde led for more than sixteen year. "It's an injustice because what the case has revealed is that there is no personal enrichment for Jean-Christophe Lagarde," his lawyer Yvon Goutal told AFP afterward. of the reading of the judgment, announcing its intention to appeal.
Source: Europe1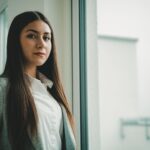 I have been working in the news website industry for over 4 years now, first as a reporter and then as an editor. I enjoy writing about politics news and am also an author. I try to cover a lot of different angles when it comes to my articles so that readers can get a well-rounded understanding of the story.