More than 3.5 kilometers of archive material from the GDR trade union federation FDGB was permanently included in the inventory of the Federal Archives on Friday. A corresponding agreement on the transfer of ownership rights was concluded with estate administrators of the Free German Trade Union Confederation (FDGB) and the then individual trade unions on Friday, the Federal Archives in Berlin announced.
The archive material therefore comprises a total of around 3,500 linear meters of written and collection material and around 270,000 volumes of library material.
Federal Archives President Michael Hollmann explained that the central records of the GDR trade unions were thus finally part of Germany's cultural heritage. He very much hopes that more stocks will follow.
With almost ten million members, the FDGB was the largest social organization in the GDR and an umbrella organization of around 15 individual trade unions. These took over some state tasks. They were responsible for social and pension insurance. The FDGB also maintained numerous recreational facilities and the Tribüne publishing house.
After German reunification in 1990, the question of ownership of the extensive archive, registry and library material of the trade unions as well as that of the parties and other mass organizations was controversial.
According to the unification agreement, the Federal Archives were only responsible for the documents of state institutions. Therefore, as an interim solution, the dependent "Foundation Archive of the Parties and Mass Organizations of the GDR in the Federal Archives" (SAPMO) was founded. (epd)
To home page
Source: Tagesspiegel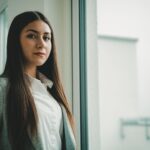 I have been working in the news website industry for over 4 years now, first as a reporter and then as an editor. I enjoy writing about politics news and am also an author. I try to cover a lot of different angles when it comes to my articles so that readers can get a well-rounded understanding of the story.