After a deadly police operation in Mannheim, the public prosecutor's office brought charges against two police officers. According to information from Friday, she accuses a police commissioner of causing bodily harm in office resulting in death and attempting dangerous bodily harm in office.
A police chief is accused of negligent homicide by omission. The district court must decide whether to allow the indictment. A spokesman was initially unable to say when this would happen.
According to the "Rheinpfalz", there are also investigations against a doctor. Shortly before the police operation, he asked officers at a nearby police station for help and drew attention to the man's situation. He is also accused of negligent homicide by omission because he did not intervene.
On May 2nd of this year, a patient at the Central Institute for Mental Health in Mannheim collapsed during a police operation on the market square. The 47-year-old died in hospital.
A report commissioned by the public prosecutor's office revealed that the man died of a "position and fixation-related respiratory disability" with subsequent metabolic derailment in combination with suffocation due to bleeding in the upper respiratory tract.
The police headquarters in Mannheim announced that the police commissioner would remain suspended due to the indictment. The suspension of the chief police officer will be lifted. Until further notice, he will be employed in the office within the Presidium.
After the man's death, the police faced severe criticism. Videos circulated online showing a police officer hitting the head of a man lying on the ground. It was initially unclear why the police officers had not activated their body cams on their bodies during the operation. (dpa, tsp)
To home page
Source: Tagesspiegel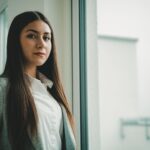 I have been working in the news website industry for over 4 years now, first as a reporter and then as an editor. I enjoy writing about politics news and am also an author. I try to cover a lot of different angles when it comes to my articles so that readers can get a well-rounded understanding of the story.