A success in terms of numbers, organization and participation: 10,000 visitors with over 300 volunteers for "10 years of love for Italy", the Brothers of Italy event organized to celebrate 10 years of life, waiting for full house for today's grand conclusion at 17.30 with the interview with the Prime Minister, Giorgia Meloni.
These are the figures just released in a statement by the party organization. These are the numbers of the debates of the first two days of an initiative that was articulated through debates, comparisons and interviews in which government officials, journalists, entrepreneurs and representatives of the categories and sector associations took part. A party – continues the note – to celebrate a journey that began in 2012 at the Auditorium in via della Conciliazione, where thousands of militants gathered together with Giorgia Meloni to chart the course of a new political entity. From 1.96 percent of politicians in 2013 to 26 percent in the last election. And in the meantime the congress of Fiuggi in 2014 and that of Trieste in 2019, which was an opportunity to draw up an initial balance and to relaunch a new political pact to build a party where the national interest prevailed over the interests of a few. The Patriots party which today leads the government of the nation with the first female premier. A ten-year history of "love for Italy" as the title of the event reiterates.
For nearly 30 hours in the central hall, interviews with the main protagonists of politics such as the president of the Senate, Ignazio La Russa, ministers Piantedosi, Crosetto, Tajani and Giorgetti alternated with round tables attended by ministers, undersecretaries and presidents of Commission, and which touched on the main themes of these weeks, from food sovereignty and security to the creation of a new Italian imagination; from education, family and sport to grow the future of Italy, to justice guaranteeing freedom and security; and then the institutional reforms, the citizen's income, with a look at the first maneuver of the new government; and finally the centre-right: a pact with the Italians which will celebrate its first 30 years. Not only politics, however, given that the event also hosted the Christmas village of solidarity involving 15 associations of the third sector with 31 Christmas houses where the excellences of our territory were hosted. And in the Christmas atmosphere, the crib masters of San Gregorio Armeno could not be missing with the historic crib of Sutri on display with animals from the "animal farm".
Source: Ansa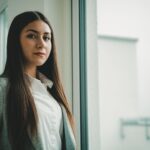 I have been working in the news website industry for over 4 years now, first as a reporter and then as an editor. I enjoy writing about politics news and am also an author. I try to cover a lot of different angles when it comes to my articles so that readers can get a well-rounded understanding of the story.