A success in terms of numbers, organization and participation: 10,000 visitors with over 300 volunteers for "10 years of love for Italy", the Brothers of Italy event organized to celebrate 10 years of life, waiting for full house for the great conclusion with the interview with the Prime Minister, Giorgia Meloni.
"This is a party that looks to the future and where we can sum up what we have built over the years, above all so as not to forget where we come from. because government is always a risky thing from this point of view. But it's the challenge that decides if you're really up to the task, if you can do what you promised, if you can't get lost, if you can't change, if you can't get over your head and be exactly the person , the reality and ideas that citizens wanted to govern the nation. Of course it is also a challenge for Fdi which today can truly become the great Italian conservative party on which we have been working. From this point of view, the government demonstrates both that there was a ruling class, but also that there was no difficulty in opening up to non-political personalities from our cultural area who could have made a contribution. Then when you govern certain interested tales that have been made about who you would be, very different from who you really are, they become more difficult. I believe that this is the reason why consensus for Fdi is growing, because many looked at us with interest and were frightened because a story was told about us that was unreal. Today the reality comes out and I hope those polls continue to rise because of it. I hope I can convince other people that we weren't what our political opponents were saying." Thus the Prime Minister Giorgia Meloni on her arrival in Piazza del Popolo for the tenth anniversary of Fdi.
FdI, Meloni: 'These 10 years are a won bet'
"Today there were the solemn funerals of Fabio Antonio Altruda, a Eurofighter pilot who fell during the landing of his flight. I talked to mom and dad. Mom moved me a lot, she said to me: 'Look, I'll be as strong as you'". Prime Minister Giorgia Meloni said it, on the stage of the FdI tenth anniversary party in Rome, before starting the interview with Roberto Inciocchi of SkyTg24: "To this family we send the condolences of the Italian government and of this square, for Fabio, a extraordinary boy who fought for this nation and the tricolor flag that we will fly high".
"Politically I will do whatever I have to do, I don't look at consensus, at polls but at the curve of GDP, employment, wealth, how many children one has. When I die in a hundred years, I'll want to be sure I've done what I had to do to make this nation better. This is enough for me". Prime Minister Giorgia Meloni said this on stage at the FdI tenth anniversary party in Rome.
"Relations with Berlusconi and Salvini are excellent. I am very happy with this majority, very proud of this Council of Ministers, of the climate that exists and reflects that between the coalition parties". Prime Minister Giorgia Meloni said this, on stage at the FdI tenth anniversary party in Rome. "We have overturned the forecasts on FdI's stability, I am confident that we will do the same on the duration of the government" said Giorgia Meloni. "The allies are helping me a lot, there is an excellent climate in the CDM. I am very satisfied with the manoeuvre, especially under the given conditions. Someone would have postponed the political choices to next year. Instead we have presented political measures," the premier specified.
On the issue of migrants, the premier stresses that this issue is on the agenda in Europe because Italy has raised it. "Italy has stopped passively accepting something unacceptable and has raised its head: the result is that the problem will be talked about". This was stated by Prime Minister Giorgia Meloni speaking at the party for the tenth anniversary of FdI, on the issue of migrants. "Now let's start with the defense of our national interest". "How did it go with France? Italy poses the problem in Europe, that the way we are managing the migration issue is a mistake. It makes me smile as some press tell the story: but with Macron Meloni we met, we spoke "We're not in elementary school. Relations are less personal and more political. Italy and France defend national interests aware that a solution must then be found". Prime Minister Giorgia Meloni said so, on stage at the FdI tenth anniversary party in Rome. "Our ability to dialogue with everyone makes us central and to count more: there is no Serie A and Serie B Europe "."
The Italy that attacks respectable people is over. Here the rules must apply to everyone". This was stated by Prime Minister Giorgia Meloni speaking at the party for the tenth anniversary of FdI, talking about the dl on rave parties. "I have not regretted anything I have done in these two months. I do exactly what I think is right to do. Prime Minister Giorgia Meloni said this on stage at the FdI tenth anniversary party in Rome.
ANSA Agency
Berlusconi to FdI, our differences, wealth of the right wing – Politics
Not even support for different governments has divided us. 'Today it's up to Giorgia with full merit to lead the coalition' (ANSA)
Source: Ansa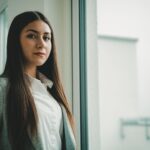 I have been working in the news website industry for over 4 years now, first as a reporter and then as an editor. I enjoy writing about politics news and am also an author. I try to cover a lot of different angles when it comes to my articles so that readers can get a well-rounded understanding of the story.