About ten thousand people are demonstrating in Luetzerath in Germany, where there are also violent clashes with the police. This is what an Aachen police spokesman told ANSA. "There are violent clashes, some demonstrators are throwing rockets and stones and the agents have had to use pepper spray," said Dietmar Bruening. On the spot, Greta Thunberg is expected to deliver a speech. Meanwhile, about fifteen demonstrators entered the mine, which will be used to extract coal: "a very risky gesture: the ground is wet, it could collapse and the danger is that they will remain buried ' the spokesperson added.
The clearing operations of the activists, who have remained on the spot for days, have gone ahead: according to the police there are now only about twenty occupants, who have climbed up the tree houses, at a great height from the ground. Two people are still in the tunnel dug on site.
ANSA. it
Germany: clashes between eco-activists and police in Luetzerath – Primopiano
Around 10,000 are demonstrating, expected speech by Greta (ANSA)
POLICE, 'BLACK BLOC CAUSE CLASHES IN LUETZERATH'
The vast majority of anti-mining protesters in Luetzerat, Germany, are peaceful, but there are external elements, such as black blockades, that are fueling clashes with law enforcement. This is what the spokesman of the Aachen police, Dietmar Bruening, explained to ANSA, according to whom "it is not climate activists who are launching rockets against the police". There are about 10,000 protesters on site.
Source: Ansa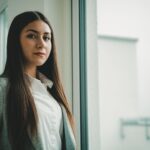 I have been working in the news website industry for over 4 years now, first as a reporter and then as an editor. I enjoy writing about politics news and am also an author. I try to cover a lot of different angles when it comes to my articles so that readers can get a well-rounded understanding of the story.