The Prime Minister, Giorgia Meloni, landed in Algiers for an official bilateral visit to the Democratic and Popular Algerian Republic, the first such engagement since she has been at the helm of the government. Meloni will begin the two days in Algeria by placing a wreath at the Martyr's Monument. At 17.45, a visit to the Italian Navy ship Carabiniere is scheduled, which has landed in the port of Algiers. In the evening, together with the Algerian Prime Minister Aimen Benabderrahman, you will participate in an official dinner in a restaurant of a large hotel in the capital,
On Monday at 10, he will make a symbolic stop at the Mattei Garden, to pay homage to the founder of ENI, then he will go to the Bastion 23 fortress-museum, a historical monument in the casbah. At 11.30 the ceremonial foresees the arrival at the El Mouradia palace, for the official meeting with the President of the Algerian Republic, Abdelmadjid Tebboune. Giorgia Meloni was welcomed at Algiers airport by the Prime Minister of the Algerian Republic, Aimen Benabderrahmane, and by the Italian ambassador in Algiers, Giovanni Pugliese. The Italian and Algerian national anthems were performed, followed by the review of the Republican Guard and the three Algerian armed forces.
ANSA Agency
Meloni: 'Full trust in Nordio, I strongly wanted him – Politics
Premier and Minister of Justice will meet to define the time schedule of the initiatives necessary to improve the state of Italian justice (ANSA)
Source: Ansa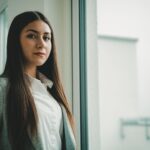 I have been working in the news website industry for over 4 years now, first as a reporter and then as an editor. I enjoy writing about politics news and am also an author. I try to cover a lot of different angles when it comes to my articles so that readers can get a well-rounded understanding of the story.