It is still early morning in political Berlin when the chairwoman of the defense committee makes a very forgiving statement about her situation. The FDP politician Marie-Agnes Strack-Zimmermann has repeatedly called for more arms deliveries to Ukraine.
When the meeting of the Ukraine contact group in Ramstein ended without a promise of Leopard tanks last week, they sharply attacked the German government. The communication was catastrophic, the whole situation shameful, Germany had failed. You have to search quite a bit to find someone in the opposition who chose clearer words.
But on Tuesday morning, Strack-Zimmermann refrained from sharp criticism. The federal government has still not publicly decided whether it will deliver Leopard tanks to Ukraine or at least give the go-ahead for other European countries to pass on German-made battle tanks to the Ukrainian army. However, the FDP politician says she is optimistic that she will "get something started together" with the new Defense Minister Boris Pistorius (SPD).
As one of his first official acts, Pistorius commissioned an inventory of the Leopard tanks available from the Bundeswehr and industry. On Tuesday he reports that the exam is about to be completed. It is a prerequisite for Germany then being "capable of acting very quickly".
Germany supplies at least one company of Leopard tanks
He is preparing for the decision, emphasizes Pistorius – and expressly mentions not only the possible approval of deliveries from other countries, but also the "relocation of Leopard tanks". And: The decision will come "soon".
At this point, she has apparently already fallen in the Chancellery, as will be announced in the evening. At least one company of Leopard 2 tanks will be delivered to Ukraine by Germany, reports Der Spiegel. Other allies, including from Scandinavia, would also supply main battle tanks.
When the change of course by the federal government has not yet become public, mail from Warsaw arrives in Berlin. The senders probably had the intention of increasing the pressure on Germany. Poland wants to hand over 14 German-made tanks to Ukraine so that the country can better defend itself against the Russian attack. The federal government must now decide whether to allow this.
"The Germans have already received our request for the transfer of Leopard 2 tanks to Ukraine," Polish Defense Minister Mariusz Blaszczak wrote on Twitter.
At the same time, he makes it clear that his government expects much more from Germany: "I also appeal to the German side to join the coalition of countries that are supporting Ukraine with Leopard 2 tanks. This is our common cause, because the security of all of Europe is at stake." Estonia, Latvia and Lithuania made similar statements.
The application from Warsaw now requires action by the federal government. The necessary votes would be carried out "with the necessary urgency", according to Berlin. While the Ministry of Economics is responsible for decisions on arms exports, responsibility in this case lies with the Ministry of Defence.
So that would actually be Pistorius' turn. But the issue of tank deliveries is considered so sensitive that it is a top priority in the federal government. "This decision is made in the Chancellery," says Pistorius.
At this point, it is already considered unlikely that Scholz would refuse the Polish request. But if Poland is supplying Leopard tanks to Ukraine, can Germany stand aside and not make such an offer itself? "Don't go it alone" is the Chancellor's motto on this issue – he wants to act together with other countries, preferably in close coordination with the USA.
Late in the afternoon, news comes from Washington that promises to get things moving. According to a report in the Wall Street Journal, the US government is now considering supplying Abrams-type main battle tanks. The corresponding announcement could be made this week, it said.
Last week it became known that Scholz would only agree to a German delivery of Leopard tanks or even a transfer by other European countries to Ukraine if the USA also participated with those Abrams tanks.
However, Pistorius later emphasized that such a connection did not exist. A few days later, it looks like Ukraine is getting both Leopard and Abrams main battle tanks, despite or because of the hesitant chancellor.
To home page
Source: Tagesspiegel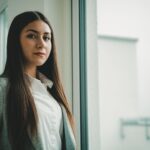 I have been working in the news website industry for over 4 years now, first as a reporter and then as an editor. I enjoy writing about politics news and am also an author. I try to cover a lot of different angles when it comes to my articles so that readers can get a well-rounded understanding of the story.