In coordination with other allies, Germany wants to make main battle tanks available to Ukraine. This long-awaited decision by Chancellor Olaf Scholz (SPD) has now been made, as the "Spiegel" first reported on Tuesday evening and it was confirmed to the Tagesspiegel from coalition circles.
The reports were not confirmed by the Chancellery at the request of the Tagesspiegel in the evening, but they were not denied either. Scholz's spokesman Steffen Hebestreit said the day before at the government press conference that it would "not be a matter of months" before the next step in support for Ukraine was decided. An official announcement was now expected in the traffic light coalition for this Wednesday.
No official confirmation from the USA either
To defend against the Russian war of aggression, Kyiv is apparently receiving a company of Leopard 2 tanks from Bundeswehr stocks – that would be 14 tanks. As desired by him, Chancellor Scholz has apparently managed to get the USA to also provide battle tanks of the Abrams type.
The Wall Street Journal reported on Tuesday, citing American government circles. However, there has not yet been any official confirmation from the White House.
According to the "Spiegel", the agreement also includes that the federal government will approve the further export of the German tank model from Poland to Ukraine, for example. The Federal Ministry of Economics had previously confirmed the receipt of a corresponding application: "The necessary coordination and procedures in the federal government have been initiated."
Liberals and Greens welcome decision
"It's the right decision," tweeted Agnieszka Brugger, deputy leader of the Greens parliamentary group in the Bundestag. "The decision to deliver Leopard tanks is correct," said FDP defense politician Marcus Faber to the Tagesspiegel: "Ukraine urgently needs the tanks to convince the invading troops to return home." Now the training of the Ukrainian crews must begin quickly .
In a conversation between members of the Bundestag in the traffic light coalition and the new Defense Minister Boris Pistorius (SPD) on Monday evening, it was reported that Chancellor Scholz could not appear before the Bundestag on Wednesday without clarifying the question in his government survey.
"It's good that our chancellor has come to this decision after eleven months of deliberation," said Faber: "We were happy to speed up this thought process."
To home page
Source: Tagesspiegel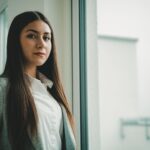 I have been working in the news website industry for over 4 years now, first as a reporter and then as an editor. I enjoy writing about politics news and am also an author. I try to cover a lot of different angles when it comes to my articles so that readers can get a well-rounded understanding of the story.