For Robert Habeck, it's the lesser evil: "I'd rather have the CO2 under the ground than in the atmosphere," said the Economics Minister three weeks ago in a snowstorm in southern Norway. The Green politician had just visited a cement factory – an industry that is known for particularly high CO2 emissions. But in Norway they believe they have found a solution that can also solve Germany's climate problems: CCS.
The abbreviation stands for "Carbon Capture and Storage" – i.e. capture and subsequent storage of carbon dioxide. The CO2 is separated from other exhaust gases in a chemical process during production, compressed and can then be dumped underground. Norway is planning this on a large scale under the North Sea in old natural gas production sites. The technology has so far been banned in Germany, but that could change soon. This Thursday, the Union will submit a motion to the Bundestag to enable CCS in this country.
"CO2 removal is not an option, but a must," it says, because without CCS Germany would miss its climate targets. In addition to the expansion of renewable energies, Germany must also expand energy-efficient production processes. Because in some branches of industry, such as cement production, it is technically hardly possible to switch to climate-neutral processes. "Without these technologies, climate neutrality means de-industrialization," warns Andreas Jung, the Union's climate and energy policy spokesman.
Without these technologies, climate neutrality means deindustrialization.

Union politician Andrew Young advocates for CCS.
The CDU politician calls on the traffic light government to present an overall concept as soon as possible. Jung advocates using the captured CO2 again for other industrial processes. The so-called CCU method would lead to a CO2 recycling economy that would not cause any new emissions. "There are still no concrete initiatives, only vague announcements by Robert Habeck – and then his own party is getting in his way and demonizing our motion for CO2 capture as backward-looking," criticizes Jung.
Critics see technology as risky, expensive and inefficient
In fact, there has been a dispute over CCS and CCU in Germany for years. Critics consider the technology risky, expensive and inefficient. For fear of leaks, the Greens in particular fought them for a long time, including Habeck when he was Minister of the Environment in Schleswig-Holstein. In the meantime he has changed his attitude: "According to all scientific analyzes the technology is safe," said Habeck in Norway, for 2023 he has announced an amendment to the carbon dioxide storage law.
But in his party, some CCS seem to be more skeptical than the Realo minister. Party leader Ricarda Lang dealt with the technology during a visit to Norway last year, but the party has not yet issued a resolution paper. CCS must remain the exception for branches of industry in which residual emissions are unavoidable, says Lisa Badum, environmental policy spokeswoman for the Greens in the Bundestag.
For the SPD and the Greens, CCS remains the exception
She fears that not only the cement industry wants to make use of CCS. "I also see fossil candidates who dream of CCS, but first have to decarbonize," she tells the Tagesspiegel. It is right that the Economics Ministry is now developing a strategy. Badum also wants to stick to the London Protocol, which is intended to protect the seas from pollution. Germany has so far not ratified an opening clause – contrary to what was demanded by the FDP and the Union. A delivery to Norway is currently not possible. "The North Sea is not a good place for a CO2 dump," Badum clarifies.
The North Sea is not a good place for a CO2 dump.

Lisa Badumenvironmental policy spokeswoman for the Greens, rejects CO2 storage under the North Sea.
Nina Scheer, spokeswoman for energy and climate protection in the SPD parliamentary group, only wants to allow CCS if CO2 emissions are really unavoidable. "Unlike the utilization of CO2, the so-called CCU, there are massive follow-up responsibilities associated with CCS," she says when asked. If CCS were to be made possible, this should not lead to a reduction in the avoidance of CO2 emissions, says Scheer.
The FDP is pleased that the CCS debate is finally gaining momentum. The Liberals have significantly fewer concerns than the Greens: "Whether and how much CO2 is stored in Germany or exported to Norway, for example, is an economic decision that is best decided by the market," says Lukas Köhler, Deputy Leader of the FDP in the Bundestag. The Liberals want to use the disagreement among the Greens. "Economics Minister Habeck can therefore rely on the support of the FDP parliamentary group if he wants to enable CCS," says Köhler.
The liberals have great sympathy for the Union's motion, but out of consideration for the coalition partners, the FDP will probably reject it. A separate application from Habeck should already be in preparation.
To home page
Source: Tagesspiegel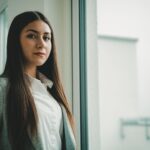 I have been working in the news website industry for over 4 years now, first as a reporter and then as an editor. I enjoy writing about politics news and am also an author. I try to cover a lot of different angles when it comes to my articles so that readers can get a well-rounded understanding of the story.