The massive corona wave in China is reaching its peak. According to model calculations, the number of daily new infections could have risen to a peak of 4.8 million per day by Friday at the latest before falling again, as reported by the London-based research institute Airfinity.
According to the calculations, the number of deaths should reach its highest level on Thursday at 36,000 a day. According to these estimates, 848,000 people may have died since the beginning of December.
848,000
People may have died in China since early December.
According to the experts, the spread of the virus had also accelerated faster than expected due to the wave of travel that began in early January for the current Chinese New Year celebrations. According to estimates by the leading epidemiologist Wu Zunyou from the National Health Department (CDC), up to 80 percent of all Chinese are likely to have been infected with the virus – more than a billion.
While two infection curves were originally predicted, a larger and longer wave is now expected, which should increase the pressure on hospitals and lead to higher mortality, the Airfinity researchers reported. Their newly presented projections take into account reports that some domestic provinces, including Henan, Gansu, Qinghai and Yunnan, have already peaked in their infection wave.
After almost three years, China abruptly abandoned its strict zero-Covid strategy with lockdowns, forced quarantines and mass tests seven weeks ago. The measures were no longer able to stop the virus and put a strain on the second largest economy.
The reason for the complete easing was the omicron variant with a lighter course of the disease. Since then, a large wave of infections has rolled through the most populous country in the world. Hospitals and crematoria are overwhelmed and many medicines are sold out.
Official figures on the extent of the infections are no longer published. In mid-January, China's Health Commission reported that around 60,000 mostly elderly people had died from or with a corona infection since the beginning of December. However, foreign experts consider the numbers to be unrealistic. (dpa)
To home page
Source: Tagesspiegel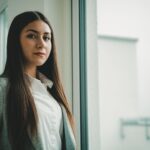 I have been working in the news website industry for over 4 years now, first as a reporter and then as an editor. I enjoy writing about politics news and am also an author. I try to cover a lot of different angles when it comes to my articles so that readers can get a well-rounded understanding of the story.