Unlike the Rhineland, Saxony is not known as a carnival stronghold. But especially in Saxon Switzerland, the fifth season has a long tradition. After the parades had been canceled or postponed to the summer for the past two years due to Corona, the so-called "Schifferfastnacht" took place again for the first time on Saturday in Prossen near Bad Schandau on the banks of the Elbe.
The video uploaded to YouTube by a user showing the parade and the enthusiastic visitors on the side of the road is now causing discussions on social networks.
The main focus is on a wagon at the back of the parade. A wooden sign identifies the team as an "Asylum Ranch". Fools dressed up as Indians dance to typical carnival music. A banner on the side reads "Germany decadent and sick, Winnetou seeks asylum in Sachsenland". In the center of the wagon is a totem pole to which a man in a rainbow suit is tied.
The entire vehicle is apparently to be understood as an allusion to the discussion about the alleged "cancel culture" against Winnetou, which lasted for several days in the summer of 2022.
At that time, the public broadcasters were accused, among other things, of having removed the well-known films from their programs for reasons of political correctness. Only the license rights ran out on ARD, ZDF continues to regularly show films based on works by Karl May, including Winnetou.
The tied man in the rainbow costume, which is apparently intended to symbolize the fight against the "woke establishment", causes Twitter users to shake their heads. In the past, some Native Americans in what is now the northeastern United States used the torture stake on enemies of a tribe to subject them to painful torture.
It is not the first time that a carnival parade in Saxon Switzerland has attracted public attention. In 2015, carnival enthusiasts in the former NPD stronghold of Reinhardtsdorf-Schöna, not far from Prossen, attracted negative attention due to the so-called blackfacing. Several men and women posed with their faces painted black. Signs read "Africans who love to travel" or "Asylum Lounge", draped with five stars.
Severed doll heads were presented in Prossen in 2020, which were supposed to represent the Swedish climate activist Greta Thunberg. Four years ago, the local carnival club in the Erzgebirge community of Jahnsdorf advertised a party with a flyer that featured people in Nazi uniforms.
Editor's Note: Following feedback from readers, we've updated the general description of the Torture Stake.
To home page
Source: Tagesspiegel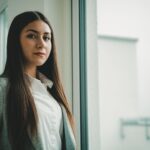 I have been working in the news website industry for over 4 years now, first as a reporter and then as an editor. I enjoy writing about politics news and am also an author. I try to cover a lot of different angles when it comes to my articles so that readers can get a well-rounded understanding of the story.