"Closing a town hall does not seem appropriate to me", considers the vice-president of the AMF
Melanie Faure
6:09 p.m., January 27, 2023modified to
6:27 p.m., January 27, 2023

A few days before the second day of the national strike on Tuesday, January 31, Fabien Roussel called on elected officials to close their town halls. A decision that is not unanimous among the mayors. Questioned by Europe 1 this Friday, the mayor of Sceaux and vice-president of the Association of mayors of France Philippe Laurent deplored the closure of a republican institution.
If you have an appointment at your town hall on Tuesday, January 31, you may find the door closed. Fabien Roussel (PCF) has called for the town halls to be closed in view of the second day of the national strike against the pension reform. Thus, several elected officials have announced that they will close their town hall – including Anne Hidalgo. The socialist had announced the closure of the town hall of Paris.
A decision taken independently for each mayor – but what does the Association of Mayors of France think? Questioned by Europe 1, Philippe Laurent, the vice-president of the AMF, explains that the association "does not take a position". "Each mayor does what he considers to be right", adds the one who is also mayor of Sceaux. "I think we have a duty to uphold our republican institutions."
The risks of staff absence
"I think that using a republican institution in this way, closing a town hall, does not seem appropriate to me", considers Philippe Laurent, who however recalls the right to demonstrate in democracy: "Unless a mayor is forced to close because he does not has more staff because he went on strike to protest."
Several town halls announce measures in support of the mobilization of January 31: "Civil servants also have the right to strike", recalls Philippe Laurent, vice-president of the AMF #EuropeMidipic.twitter.com/fqVLm46CH5

— Europe 1 (@Europe1) January 27, 2023
Anne Hidalgo justified the reasons for her support for the strike, declaring on France 2: "Paris City Hall will be united town hall on the 31st in solidarity with the social movement, the situation is much too serious." Labor Minister Olivier Dussopt considered that the closure of town halls is "a real political question, in terms of neutrality and respect for the convictions of fellow citizens". Is closing a town hall legal? As in schools or in transport, a minimum service must be provided.
Source: Europe1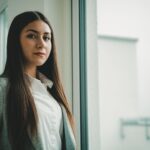 I have been working in the news website industry for over 4 years now, first as a reporter and then as an editor. I enjoy writing about politics news and am also an author. I try to cover a lot of different angles when it comes to my articles so that readers can get a well-rounded understanding of the story.