In the course of the investigation into a suspected terrorist network of Reich citizens, the federal prosecutor's office confiscated cash in the amount of 420,000 euros.
According to a report by Der Spiegel magazine on Friday, around 50 kilograms of gold and precious metals were also discovered. The number of suspects in the case rose to 55.
24 of them are in German custody, another accused was arrested in Italy and is to be extradited to Germany.
The "Spiegel" also reported that the investigators had discovered more than 120 written statements in which potential comrades-in-arms committed to secrecy. In some of the documents, the death penalty was threatened in the event of a violation.
What the money should be used for is still being determined. In a major raid on December 7, the federal prosecutor's office and the police took action against the alleged conspirators who are said to have planned the violent overthrow of the democratic system. (AFP)
To home page
Source: Tagesspiegel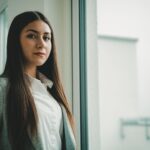 I have been working in the news website industry for over 4 years now, first as a reporter and then as an editor. I enjoy writing about politics news and am also an author. I try to cover a lot of different angles when it comes to my articles so that readers can get a well-rounded understanding of the story.