in the Assembly, the oppositions want to push back the executive
Alexis Delafontaine, edited by Maxime Asseo
08:59, January 30, 2023
On the eve of a second big day of mobilization against the pension reform, the text of the bill arrives this Monday at the National Assembly. The opportunity for opposition MPs, especially on the left, to put in place all the means at their disposal to push back the executive.
The battle of the street against the pension reform continues this January 31 for Act II of the mobilization. That of the National Assembly begins since the text of the bill arrives this Monday in the Social Affairs Committee. In total, 7,000 amendments were tabled, including eight out of ten by Nupes, which places the left alliance at the forefront of the challenge.
The filibuster
"The National Assembly is the fuel of protest," says deputy and coordinator of La France insoumise Manuel Bompard. In other words, the Nupes hopes to mobilize people in the street by bringing them small victories at the Palais Bourbon. A wrong sentence, a victory with two votes or a strong image, everything is good to take, sums up a left-wing deputy.
According to information from Europe 1, the rebellious are preparing a coup this Monday by arriving with more than 40 deputies in the small room of the Social Affairs Committee. However, the fatal weapon of the Nupes remains parliamentary obstruction, as justified by the rebellious Antoine Léaument: "There is a form of parliamentary resistance to ensure that this text is becalmed as much as possible and we assume it completely," said the MP. "The French want to block this text in the street and we are going to try to block it in the National Assembly", he continues.
On the other side of the hemicycle, the National Rally hopes to win symbolic victories, such as its prior rejection motion or its referendum motion to push Emmanuel Macron to use the referendum. But at this point, neither of these two motions is likely to pass.
Note that the debates in the hemicycle will begin next Monday.
Source: Europe1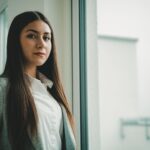 I have been working in the news website industry for over 4 years now, first as a reporter and then as an editor. I enjoy writing about politics news and am also an author. I try to cover a lot of different angles when it comes to my articles so that readers can get a well-rounded understanding of the story.