The anti-inflation basket may see the light of day in March, hopes Olivia Grégoire
Laura Laplaud
9:13 a.m., January 30, 2023modified to
1:54 p.m., January 30, 2023

The government has been working for several days on an anti-inflation basket that would allow the French to benefit from a list of everyday products at low prices. Will this basket see the light of day? Olivia Grégoire, Minister Delegate in charge of Small and Medium-Sized Enterprises (SMEs), Trade, Crafts and Tourism, would like this basket to be put in place from March.
Is the anti-inflation basket the solution to cushion the effects of inflation? The Ministry of the Economy is increasing consultations with large retailers in order to draw up a list of everyday products at low prices to cope with inflation. A basket that details Olivia Grégoire, Minister Delegate in charge of Small and Medium Enterprises (SME), Trade, Crafts and Tourism at the microphone of Europe 1 Monday. It would be a "basket of around fifty everyday products which would correspond to the needs of a family with children".
The goal? "Ensure that the French can have attractive prices on a daily basket. I want there to also be quality products, fresh, organic products and that it's not just a low-priced basket , but a daily basket."
Suppliers will be "protected"
This anti-inflation basket could see the light of day from March, for a period of three months. A project that could make many citizens dream since food prices have risen in recent months to reach 12.1% increase over one year in December. But for this anti-inflation basket to see the light of day, distributors must give their consent. Guest of Europe Matin on Monday, Olivier Grégoire tries to reassure and affirms that the right to competition of distributors will be preserved and that suppliers will be protected. "It's not up to the government to set the benchmarks. And if prices are low, it's not on the backs of our farmers or our producers that these margins have to be found," he said. she clarified.
Distributors are up against the Descrozaille law
Nothing has yet been decided, especially since distributors are up against a bill aimed at securing the supply of French people with consumer products. This text, intended to rebalance the annual trade negotiations between the suppliers of the food industry and the large distribution, is considered as "inflationary" by the main concerned. "The text that was voted on is not as inflationary as the first version. The deputies corrected the text and made other proposals", assured the minister at the microphone of Europe 1. "I saw clearly that they were quite annoyed by this bill. It is very important to me, as a member of the government, to continue working with them and I am quite optimistic, I hope that in the coming days, we will be able to find a solution," she concluded.
Source: Europe1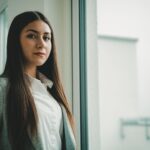 I have been working in the news website industry for over 4 years now, first as a reporter and then as an editor. I enjoy writing about politics news and am also an author. I try to cover a lot of different angles when it comes to my articles so that readers can get a well-rounded understanding of the story.