what are the intelligence services planning?
David Montagne
2:37 p.m., January 30, 2023modified to
8:17 p.m., January 30, 2023

The mobilization against the pension reform is in full swing. After a first day of particularly well-attended demonstrations on January 19, the strike scheduled for Tuesday also promises massive mobilization. According to a note from the territorial intelligence service consulted by Europe 1, between 1 million and 1.2 million people are expected on Tuesday January 31 throughout France.
The examination of the pension bill before the Assembly's social affairs committee begins on Monday, before the text arrives in front of the hemicycle on February 6. Faced with this, a second day of mobilization against the pension reform is scheduled for Tuesday. After the success of January 19, where more than a million people marched throughout France, the eight main employee unions still want to score points.
A massive mobilization throughout France
According to a note from the territorial intelligence service, consulted by Europe 1, the objective of the trade unions is to maintain the high degree of motivation of their members against the pension reform. The unions intend to capitalize on the start of a successful mobilization. Between 1 and 1.2 million people are expected Tuesday throughout France, figures similar to those of the mobilization of January 19. In Paris, intelligence forecasts between 70,000 and 100,000 people, in the regions mobilization should also be strong with, for example, 29,000 people in Toulouse.
High school students and yellow vests mobilized
In addition, the executive is concerned about the presence of radical elements, in particular the ultra-left, which could disrupt the processions. in Paris but also in several cities such as Pau, Brest, Bordeaux, Lille or Montpellier. In the capital, these members could be between 200 and 400. Finally, high school and university students should also join the movement en masse. The inter-union encourages them to block the establishments, via social networks in particular. The other source of concern for the government are the Yellow Vests who could try to degenerate the demonstrations. Between 1,000 and 1,200 yellow vests are expected Tuesday in the capital.
The energy sector is also to be observed where agents could decide to cut off gas and electricity during the day. Faced with this mobilization, the Minister of the Interior announced 11,000 police and gendarmes mobilized throughout France, including 4,000 in Paris, with firm instructions given to the police.
Source: Europe1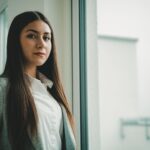 I have been working in the news website industry for over 4 years now, first as a reporter and then as an editor. I enjoy writing about politics news and am also an author. I try to cover a lot of different angles when it comes to my articles so that readers can get a well-rounded understanding of the story.