"If Macron wants to engage in a showdown, he will lose it," says Aurélien Pradié
43 years of contribution, a legal retirement age pushed back to 64… The government presented its pension reform project at the beginning of January. A reform "essential to ensure the preservation of the pay-as-you-go system", considers Emmanuel Macron. But the latter is widely decried by the left opposition, the National Rally, and part of the Republicans.
A reform that "penalizes those who start working early"
"If Emmanuel Macron and the government have not understood that the French are not in themselves hostile to reform, but that they are hostile to this unjust reform, it is because they have understood nothing in the country" , judge Aurélien Pradié at the microphone of Europe 1. The deputy of Lot continues: "And it would not surprise me if he (Emmanuel Macron) does not understand it because he has not understood much for a few years to this country."
However, the secretary general of the Republicans claims to be in favor of pension reform. "I think the French are too," says Aurélien Pradié. "But the reform presented by the government is unfair because it penalizes those who started working early and who work the hardest", he continues, stressing that employees who started working before the age of 18 will have to contribute 44 years before to be able to retire, against only 43 for the others.
"As it stands, I will vote against the reform"
So the deputy calls on the head of state and government to listen to the critics and not remain inflexible on certain points, such as the legal retirement age at 64. "If Emmanuel Macron wants to engage in a showdown, I can give you a prediction: he will lose it. Because we never win against the French, and perhaps even against parliamentarians who today do not have want to support an unjust reform, like me".
"In the current state, I will vote against the reform", expresses Aurélien Pradié. "It's not a political posture, it's a constant because this reform puts all the effort on those who started working before the age of 21." And to conclude: "I respect work too much to hit the workers of our country", thus calling for the 43 annuities of contributions to be claimed on the legal retirement age, to formulate a reform that is the fairest possible.
Source: Europe1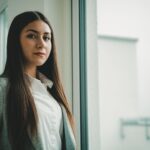 I have been working in the news website industry for over 4 years now, first as a reporter and then as an editor. I enjoy writing about politics news and am also an author. I try to cover a lot of different angles when it comes to my articles so that readers can get a well-rounded understanding of the story.