"We cannot collaborate with a fascistic regime", reacts Sandrine Rousseau after the draw of the referendum motion of…
Laura Laplaud
08:42, February 01, 2023modified to
08:48, February 01, 2023

Tuesday, it is the referendum motion tabled by the National Rally (RN) against the pension reform which was retained in the conference of presidents at the National Assembly, and not that carried by the Nupes yet recorded in first. An "irresponsible" attitude according to EELV deputy Sandrine Rousseau.
Will a referendum on pensions succeed? In the absence of case law, the conference of presidents of the National Assembly decided on Tuesday to draw lots to choose the referendum motion submitted to the vote of the deputies. The National Rally (RN) group, led by Marine Le Pen, came out on top to the chagrin of the left-wing Nupes alliance, which denounces a "democratic hijacking". "The environmental group will not vote for this referendum motion – not that we do not want this referendum, we want it – but we cannot collaborate with a fascistic regime like the National Rally with its roots and which come from the French collaboration", reacted the deputy EELV Sandrine Rousseau at the microphone of Europe 1 Wednesday.
"A red line" not to cross
"It's a red line that I will never cross. I will not vote for this referendum motion because there is no possible collaboration with this movement, in any way, even on the same text", a- she insisted at the microphone of Europe 1.
The left-wing deputies had tabled their "referendum motion" on January 23, a day before that of the RN. Relying on the regulations of the National Assembly, Sandrine Rousseau regrets that "the rule which has so far always applied to the Assembly" namely "taking the first referendum motion tabled" is not applied. "LREM, Renaissance play a lot with the National Rally and when we play with matches, we can set fires. In this case, I think they are irresponsible", she assured.
>> More information to follow…
Source: Europe1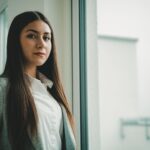 I have been working in the news website industry for over 4 years now, first as a reporter and then as an editor. I enjoy writing about politics news and am also an author. I try to cover a lot of different angles when it comes to my articles so that readers can get a well-rounded understanding of the story.