"These large companies are emancipating themselves from the common good", annoys Sandrine Rousseau
TotalEnergies, an "ecocidal" company with record profits. At the microphone of Sonia Mabrouk this Wednesday morning, Sandrine Rousseau, deputy EELV / Nupes did not mince words concerning the French flagship of energies and oil. For the deputy, in a period of historic inflation, TotalEnergies "does not contribute to the height of its profits – of its surplus profits – to the national effort", she denounces. As a reminder, the taxation of superprofits was finally rejected in the Senate last November, even if a similar measure was adopted at European level.
The group's actions condemned by the Green MP
"These 13 billion are historic profits and these large companies are emancipating themselves from the common good. In the name of which they put us all in danger to pay 13 billion in dividends", annoys Sandrine Rousseau.
So #Total paid out 13 billion in dividends.
The maximum deficit of the pension system will be 12 billion.
Have a good day.

— Sandrine Rousseau (@sandrousseau) January 26, 2023
For the deputy, by the actions of TotalEnergies in Africa, the group is indefensible: "If it is to destroy Uganda, Tanzania and put 34 million tonnes of CO2 per year into the atmosphere, frankly, that does not useless," she continues. She also accuses the company of not respecting human rights on the African continent.
A better distribution of wealth
For the ecologist, this lack of solidarity is problematic at the time of the debates on the financing of the pension system. "It is also this kind of justice that we must find in our French economic system. […] I would like us to redistribute, with better regulated business activity and profits, without tax optimization and that there is even a tax reform that allows these companies to be put back into the common good", proposes Sandrine Rousseau. " We need national solidarity," she concludes.
Source: Europe1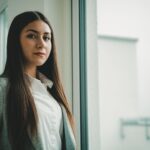 I have been working in the news website industry for over 4 years now, first as a reporter and then as an editor. I enjoy writing about politics news and am also an author. I try to cover a lot of different angles when it comes to my articles so that readers can get a well-rounded understanding of the story.