"I do it too": Lauterbach recommends wearing a mask on public transport voluntarily
Federal Minister of Health Karl Lauterbach advises wearing masks voluntarily despite the end of the mask requirement on public transport. "I do it too. In order not to risk a long Covid and to protect others, "wrote the SPD politician on Twitter on Wednesday.
At the same time, Lauterbach described the previous measures to avoid large corona winter waves as successful. Therefore, the mask requirement in long-distance traffic can be omitted.
On Thursday, the nationwide mask requirement in long-distance trains and buses will expire after almost three years – this affects ICEs, ICs, ECs and long-distance buses like Flixbus. This will also be the case across the board from Thursday in local transport, for which the federal states are responsible. In some federal states, the mask requirement in public transport has already fallen.
Originally, long-distance traffic was not supposed to be ready until April. However, the federal cabinet recently repealed the rule laid down in the Infection Protection Act prematurely because the situation had eased.
The FDP had pushed for an end to the measure in the traffic light. The omission is a logical step, said the health policy spokesman for the FDP parliamentary group, Andrew Ullmann, of the German Press Agency.
The President of the Society for Pneumology, Torsten Bauer, thinks that is correct. Although there will be more infections, he does not expect this to become a medical problem, Bauer said on Wednesday on RBB Inforadio. However, Bauer advised particularly vulnerable groups to continue wearing a mask on public transport.
"This is another respiratory disease, we will still see corona infections in ten years. However, the pandemic situation is over," Bauer continued.
Almost everyone on this earth should now have antibodies against the corona virus. The disease is therefore taking a completely different course than was seen in 2020.
Flixbus welcomes the end of the mask
A Flixbus spokeswoman said, "As a Europe-wide long-distance bus and train operator, we support the end of the mask requirement". Both passengers and drivers benefit from uniform regulations in the transport industry.
In April 2020, the first federal states in Germany introduced a mask requirement on public transport – initially towels or scarves were enough. Gradually, the mask became the norm.
In January 2021, Bavaria was the first federal state to introduce an FFP2 mask requirement. Prime Minister Markus Söder (CSU), who counted himself on the "Team Caution", justified it like this: "Compared to all the holey scarves, some of which are there, and the community masks that you can find on public transport that have been worn for about eight months an FFP2 mask is a significant improvement in every respect."
With the Germany-wide phasing out of the obligation to carry in buses and trains, another federal requirement will expire earlier than planned this Thursday: the Corona Occupational Safety and Health Ordinance. Companies no longer have to set up hygiene concepts and check, for example, whether they offer their employees home office and test offers.
The obligation to isolate yourself in the event of a corona infection will also be history in all federal states except for Berlin, Brandenburg and Mecklenburg-Western Pomerania by the end of the week.
However, some corona rules remain in place: nationwide, visitors to hospitals, care facilities, medical and dental practices must continue to wear an FFP2 mask until April 7th, and a negative test is also required to enter clinics and care homes. In medical practices, however, some federal states have now lifted the obligation for staff to wear them. (dpa)
To home page
Source: Tagesspiegel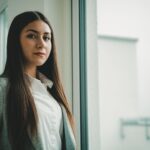 I have been working in the news website industry for over 4 years now, first as a reporter and then as an editor. I enjoy writing about politics news and am also an author. I try to cover a lot of different angles when it comes to my articles so that readers can get a well-rounded understanding of the story.