According to a survey, a large majority of people in Germany are concerned that the Ukraine war could spread. In a survey by Forsa for RTL and ntv, 72 percent of the participants said they feared that the war would not be limited to Ukraine, as the polling company announced on Wednesday.
Economic fears were often expressed in connection with the war, such as a deterioration in economic conditions in Germany (62 percent) or a severe deterioration in the financial situation in one's own household (40 percent). 34 percent of the participants stated that they were afraid that Germany could also be attacked by Russia.
The Russian war of aggression in Ukraine occupies people more than any other topic. According to Forsa, when asked which three issues are currently the most important, 68 percent of those surveyed named the war. Other matters followed at a great distance, such as energy supply with 22 percent and climate and environment with 14 percent.
The reluctance of Chancellor Olaf Scholz (SPD) on the question of whether Germany should deliver battle tanks to Ukraine has a lot of support, according to the report. 73 percent of those surveyed said it was correct that Scholz only made a decision after consulting NATO partners. 20 percent denied this.
A delivery of combat aircraft, ships or submarines to Ukraine is met with majority opposition. 70 percent of those questioned said that Germany should not supply such war equipment. Only 19 percent were in favor of it.
For the survey, Forsa interviewed 1,002 people on behalf of RTL and ntv from Friday to Monday. The question of the currently most important topics was asked to 2503 people. (AFP)
To home page
Source: Tagesspiegel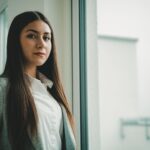 I have been working in the news website industry for over 4 years now, first as a reporter and then as an editor. I enjoy writing about politics news and am also an author. I try to cover a lot of different angles when it comes to my articles so that readers can get a well-rounded understanding of the story.