Despite inflation and high energy prices, Germans have continued to give large sums of money to charities and churches over the past year. A total of almost 5.7 billion euros were donated, 1.6 percent less than in the previous year, according to the "Balance sheet of helping 2022" presented by the German Donations Council in Berlin on Wednesday. At around 5.77 billion euros, 2021 was the best donation result since the survey began in 2005.
The market research institute GfK in Nuremberg examines the donation behavior of the Germans annually for the "balance of helping" on behalf of the donation council. The analysis is based on a monthly, representative sample of 10,000 German participants aged ten and over.
Legacies, corporate donations and donations to political parties and organizations are not included. The German Donations Council is a non-profit umbrella organization of 70 non-profit organizations that collect donations.
The number of donors fell by 6.5 percent to around 18.7 million people last year compared to 2021. This means that the negative trend that has been observed for years is continuing. It was only interrupted in 2021 after the flood disaster in Germany.
The average donation "per act of donation" was therefore 43 euros, an increase of one euro compared to 2021 and a new high since the survey began in 2005. The average frequency of donations per donor remained at a slightly improved level of 7.1 compared to 2021 . (epd)
To home page
Source: Tagesspiegel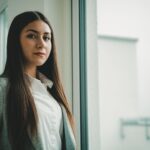 I have been working in the news website industry for over 4 years now, first as a reporter and then as an editor. I enjoy writing about politics news and am also an author. I try to cover a lot of different angles when it comes to my articles so that readers can get a well-rounded understanding of the story.