The federal government currently sees no fundamental shortage of skilled workers in Germany.
According to the response from the Federal Ministry of Labor to a small inquiry from the Left Party parliamentary group, which the Evangelical Press Service (epd) has received, there is no such thing as a "comprehensive shortage of skilled workers or a general shortage of workers" in Germany.
Many business associations, on the other hand, complain that they can no longer find suitable specialists for vacancies. The Düsseldorf "Rheinische Post" (Wednesday) first reported on it.
According to the ministry, there were around 1.82 million vacancies in the third quarter of 2022, according to the results of the job survey by the Institute for Labor Market and Occupational Research (IAB). In contrast, around 2.45 million people were registered as unemployed in December 2022.
In addition, there would be people in labor market policy measures, in temporary incapacity to work and in the foreseeable end of gainful employment. According to the Ministry of Labor, around 4.35 million jobseekers were available to fill vacancies in October 2022.
Overall, according to the ministry's response last December, there were only 26 occupational groups in which there were more registered jobs than unemployed. In 118 professional groups, it was exactly the opposite.
According to figures from the Federal Employment Agency (BA), there is also above-average unemployment in many bottleneck occupations with a large number of vacancies, for example in construction, care, sales or in technical and scientific occupations. The ministry was unable to present a breakdown of underemployment by occupation.
The deputy leader of the left parliamentary group, Susanne Ferschl, emphasized that the potential of the labor market must be taken into account. "There is a great need for action, especially among young people in the field of training and further education." She proposed a pay-as-you-go training place guarantee. (epd)
To home page
Source: Tagesspiegel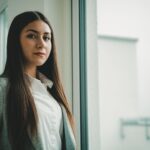 I have been working in the news website industry for over 4 years now, first as a reporter and then as an editor. I enjoy writing about politics news and am also an author. I try to cover a lot of different angles when it comes to my articles so that readers can get a well-rounded understanding of the story.