Biden administration postpones Secretary of State Antony Blinken's visit to China after Chinese balloon flies over one of three American nuclear missile fields, Malmstrom Air Force Base in Billings, Montana. Beijing's regret for what it defines as an 'error' on the part of a balloon used for meteorological and scientific research is useless.
The Chinese spy balloon was spotted over the continental United States and monitored by the Pentagon as it flew over one of three US nuclear missile fields, Malmstrom Air Force Base in Billings, Montana. Defense officials said the Pentagon decided not to shoot it down due to the risk of harm to people on the ground from falling debris. They added that the balloon is flying above civilian air traffic and below "outer space," but declined to specify how high it is.
A frame of the Chinese spy balloon spotted over the US
"The presence of a Chinese spy balloon in our airspace is a clear violation of American sovereignty and is unacceptable." This was stated by a senior US State Department official in a briefing with a small group of journalists
A senior defense official said the United States was "very confident" that it was a Chinese high-altitude balloon that was flying over sensitive sites to gather intelligence. "It is clear that the intent of this balloon is surveillance." the official said. US Defense Secretary Lloyd Austin convened a meeting of senior military and defense leaders to review the balloon's threat profile and possible responses, which was presented to US President Joe Biden on Wednesday. The US contacted Chinese officials "urgently" and communicated the seriousness of the situation. Pentagon press secretary Brigadier General Patrick Ryder said "this type of activity has been observed before in recent years. Once the balloon was located, the US government took immediate action to protect the collection of sensitive information." .
China says the "air balloon" detected over the United States, according to some media a spy balloon, is for civilian use for "meteorological and scientific research". This can be read in an evening note from the Foreign Ministry. The balloon "comes from China: it is one used for research purposes, mainly meteorological. Affected by westerly winds and with limited self-steering capabilities, the balloon deviated greatly from the planned route". The Chinese side, reads an evening note from the Foreign Ministry, "regrets its involuntary entry into US airspace due to force majeure. The Chinese side will continue to communicate with the US side and will adequately handle this unforeseen situation caused by major force". The balloon had been reported by some as one for espionage. The brief English-language statement, which the Foreign Ministry presented as a response to questions from the media, described the balloon as "a civilian airship used for research purposes, mainly meteorological". US officials said Thursday that a Chinese reconnaissance balloon had been spotted over Montana, adding it was expected to fly southeast over the country for a few days. Chinese Foreign Ministry spokeswoman Mao Ning told a press conference that officials were still gathering information on the matter. "The Chinese side is gathering and verifying the facts," Mao said, saying China has no intention of violating other countries' airspace and hoping for calm and careful management by Beijing and Washington. The sighting of the balloon occurred just days before a scheduled trip to Beijing by the US secretary of state. When asked about the status of Blinken's visit, Mao replied that he "has no information to share about it. What I want to emphasize is that before you have a clear understanding of the facts, speculating and sensationalizing will not be helpful to handle the matter properly." he said. Montana is home to one of the United States' nuclear-armed ICBM bases, and a senior defense official said the government was taking steps to protect sensitive sites, according to US media.
Source: Ansa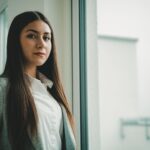 I have been working in the news website industry for over 4 years now, first as a reporter and then as an editor. I enjoy writing about politics news and am also an author. I try to cover a lot of different angles when it comes to my articles so that readers can get a well-rounded understanding of the story.