It was a strange way to send an order to the special representative for migration agreements, Joachim Stamp, who had not yet been appointed at the weekend: Christian Dürr chooses the BILD newspaper and proposes new deportation agreements in it. States should receive money for climate protection in order to produce CO2-neutral fuels for Europe and in return take in rejected asylum seekers.
Only the perspective of the countries of the Global South plays no role in this logic. Turning these states into vicarious agents of European interests and thus a failed migration policy is a mistake on which many a conservative has already gotten lost.
States in the Global South want genuine cooperation on an equal footing, and this is precisely what is stipulated in the coalition agreement. This means that the states must be taken seriously with their interests. They should participate fairly in trade, training opportunities should be open, they should be able to pursue their own modernization and experience respect for their own domestic political goals.
Colonial style will rightly fail
Agreements that only serve European interests and not those of the partner countries can only fail. The last few years have shown that the chances of success are almost zero when it comes to returning and defending against refugees. From above and in the colonial style, as Christian Dürr and Christian Lindner imagine the post, no viable agreement will come about based on mutual respect.
With Dürr's hard line, Stamp would be doomed before he even got started.

The Green politicians Julian Pahlke and Kathrin Henneberger criticize Christian Dürr from the FDP.
With Dürr's hard line, Stamp would be doomed before he even got started. What such agreements can do, on the other hand, are offers for visa facilitation, qualification measures and better access to the German labor market. If states are to take people back, alternative access routes are needed. Especially when the financial remittances are an important factor for these states, this offer is all the more important. A connection that has long been a firm finding in migration studies.
This also requires access to protection. To this day, the question of how fleeing people actually reach a safe place with dignity has been answered primarily theoretically, but rarely in practice. It would be an opportunity to make precisely this aspect a political priority and to finally make deadly routes like the one across the Mediterranean superfluous. The question is whether this opportunity will be used and whether it will be possible to find a human rights-based answer to the effects of wars, conflicts and the climate crisis in an honest discourse.
With the increase in extreme weather, such as the devastating floods in Pakistan, as well as heat waves and droughts, advancing desertification, salinization of drinking water in coastal regions, and rising sea levels, people in the Global South are already losing their livelihoods. But it is not "only" the livelihood that the climate crisis is robbing: history, culture, identity and community are being destroyed. The climate crisis causes and promotes violent land use conflicts, increases social inequality and is already reducing the possibilities of countries to reduce poverty and their debt burden in a very real way. The consequences of the climate crisis are already one of the biggest causes of displacement and will increase in the future.
The return of asylum seekers "to link funds for climate protection" is therefore also reprehensible for climate policy reasons: global climate finance is a matter of course. As one of the largest emitters worldwide, both currently and historically, the federal government has committed itself with the Paris Climate Agreement to providing at least six billion euros in budget funds for international climate finance by 2025 at the latest.
6
From 2025, Germany wants to make billions of euros available annually in international climate funds. Too little, say the Greens.
But we are lagging behind our promises, which are already too small – because a fair share would be more like ten billion euros per year – also and centrally due to the refusal of the FDP-led Federal Ministry of Finance to provide more funds for climate justice.
Decolonizing cooperation with other regions and shaping climate justice begins with mutual respect – and not the global South as a gas station for climate-resistant sports car drivers

Julian Pahlke and Kathrin Henneberger
Linking provided (climate) development funds to conditions that would directly benefit the auto industry in Germany also exposes a Eurocentric way of thinking from the last millennium. Decolonizing cooperation with other regions and shaping climate justice begins with mutual respect – and not the global South as a gas station for climate-resistant sports car drivers.
The second step is to conduct an honest discourse across national borders and self-interest on how we can find global and solidarity-based answers to climate-induced flight and displacement. Unfortunately, suggestions such as a "climate pass" were never pursued.
It is now up to Joachim Stamp to ignore the sharp tone of his parliamentary group leader. Because German discussions about car fuels are certainly not something the world is waiting for from Berlin.
About the authors: Julian Pahlke is responsible for the topic of flight in Europe and internationally and sits on the Committee on Internal Affairs, the European Committee and the Human Rights Committee in the German Bundestag. Kathrin Henneberger is responsible for international climate justice in the Green parliamentary group and sits on the climate & energy and economic cooperation & development committees
To home page
Source: Tagesspiegel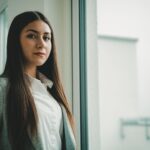 I have been working in the news website industry for over 4 years now, first as a reporter and then as an editor. I enjoy writing about politics news and am also an author. I try to cover a lot of different angles when it comes to my articles so that readers can get a well-rounded understanding of the story.