The parliamentary investigative committee of the Hamburg Parliament on the "Cum-Ex" affair invites 38 active and former members of the Bundestag as witnesses – and again Chancellor Olaf Scholz (SPD). Corresponding motions for evidence were unanimously approved by the committee on Friday. The witnesses are members of the Finance Committee of the Bundestag, who were present in 2020 for two testimonies by the then Federal Minister of Finance and today's Federal Chancellor. Scholz is to be questioned before the committee for the third time.
The witness hearing is about the question of whether he could still remember the meetings with the shareholders of the Warburg Bank, which was involved in the "Cum-Ex" scandal, when he was mayor of Hamburg in 2016 and 2017 during the interviews in the Finance Committee 2020. He later denied this in the Hamburg investigative committee, citing gaps in his memory.
According to the application for evidence, the questioning of the witnesses is intended in particular to clarify what Scholz said verbatim in the finance committee. Although the committee has short minutes of the meetings, these are not verbatim minutes.
Federal Family Minister Lisa Paus is also on the list of witnesses. She later accused him of only admitting the truth bit by bit and spoke of "alleged memory gaps".
When and how exactly the questioning of the witnesses will take place must now be clarified by the representatives of the factions in the PUA. In view of the large number of charges, several meetings are necessary, the CDU said. After the finance committee participants, Scholz should testify again in a separate meeting. (dpa)
To home page
Source: Tagesspiegel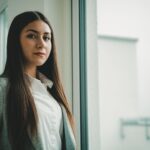 I have been working in the news website industry for over 4 years now, first as a reporter and then as an editor. I enjoy writing about politics news and am also an author. I try to cover a lot of different angles when it comes to my articles so that readers can get a well-rounded understanding of the story.