Scholz commemorates Brokstedt's victims: "We will never accept that something like this happens"
According to Chancellor Olaf Scholz (SPD), deeds like Brokstedt's knife attack will never be accepted. "We will never accept that something like this happens in our country," said Scholz at a state party conference of the Schleswig-Holstein SPD on Sunday in Husum. Two young people had become innocent victims of a completely crazy act. He then wanted to take part in a funeral service for the victims in Neumünster as a silent guest.
Alleged perpetrator in custody
On January 25, on a regional train from Kiel to Hamburg, a man stabbed two young people and injured several. The alleged perpetrator, a 33-year-old Palestinian, is in custody.
Regarding the debate about the repatriation of rejected asylum seekers, Scholz said in this context that it shouldn't always just be talked about. Those who cannot successfully claim protection in Germany would have to return to their countries of origin. "This is central to guaranteeing asylum," said Scholz. In order for the countries concerned to take back their citizens, very specific agreements are necessary. "I will also do everything to ensure that it is not just an effort by Germany, but that we act together in Europe." (dpa)
To home page
Source: Tagesspiegel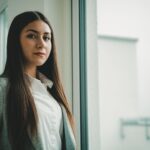 I have been working in the news website industry for over 4 years now, first as a reporter and then as an editor. I enjoy writing about politics news and am also an author. I try to cover a lot of different angles when it comes to my articles so that readers can get a well-rounded understanding of the story.