Jacques Serais, edited by Loane Nader
modified to
2:28 p.m., February 02, 2023

The pension reform continues to stir up the discontent of the French, and some members of the majority have understood this well. While new mobilizations are planned next week, relatives of Emmanuel Macron regret the public opinion, lost because of bad choices in terms of communication.
The pension reform has been the target of opposition since the announcement of its outlines on January 10th. No one knows if it will obtain a majority of votes in the Assembly or if an ultimate use of article 49.3 will be made. In the meantime, the macronie begins to do its introspection. In the entourage of the ministers and the president, they are a certain number, with hindsight, to criticize the method of presentation of this pension reform. Faced with the pressure of the street and the elaborate processions, tongues are loosened, even within the majority…
Some relatives of the president criticize the timing of the announcement of the reform: "We should have presented it before Christmas. Borne wanted to wait. It was a mistake" explains this early support. Higher in the hierarchy, a minister is annoyed by the lack of enthusiasm of his government colleagues to go to the front: "We are alone!" he regrets, and denouncing at the same time a certain lack of coherence in the message delivered in recent months.
The latter points the finger at the entourage of the president, who failed to defend the need for a postponement of the legal retirement age, to finance health, school or even the ecological transition.
"The battle of opinion is lost"
From now on there is no longer any question of correcting the situation concerning public opinion. Elisabeth Borne is now working to ensure that the reform "exclusively finances our pensions" and keeps repeating it when she speaks on the subject. Changes of arguments that ended up weighing down an already laborious text. An adviser also made this observation of failure: "The battle of public opinion is lost. We are no longer aiming for this objective."
The Prime Minister therefore has the mission to restore confidence in her own supporters, when she must give an interview to France 2 this Thursday evening.
Source: Europe1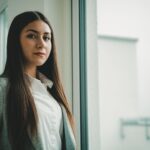 I have been working in the news website industry for over 4 years now, first as a reporter and then as an editor. I enjoy writing about politics news and am also an author. I try to cover a lot of different angles when it comes to my articles so that readers can get a well-rounded understanding of the story.