towards a revival of the dialogue between the Corsican elected officials and the State?
Frédéric Michel (special envoy to Corsica)
modified to
08:16, February 06, 2023

The Minister of the Interior Gérald Darmanin chairs this Monday the ceremony of homage to the 25 years of the death of the prefect Claude Érignac. This visit appears to be an opportunity to give a new dynamic to the negotiations initiated between the Corsican executive and the government.
25 years ago, the prefect Claude Érignac fell under the bullets of Yvan Colonna on February 6, 1998. Tens of thousands of Corsicans then marched through the streets. Interior Minister Gérald Darmanin is presiding over the tribute ceremony on Monday alongside the Corsican executive.
"See the end of the tunnel"
This visit is the sign of a peaceful dialogue between Paris and the Island of Beauty. However, it was not won. Launched since the death of Yvan Colonna, the negotiation process provided for a meeting every six weeks between the Corsican executive and Gérald Darmanin. But in the fall, the announcement of the rejection of the request for adjustment of sentence from Pierre Alessandri, a member of the Erignac commando sentenced to life imprisonment, had stopped any attempt at discussion.
At the end of January, the Paris Court of Appeal finally granted a sentence adjustment to Pierre Alessandri, the justice validated a semi-freedom regime for the man. This court decision has cleared the horizon: "I think that we have an unprecedented meeting of conditions in our shared history and that we can finally consider seeing the end of the tunnel", explains Jean-Christophe Angelini, secretary General of the Corsican Nation Party.
"Discussions have never really stopped but in a transparent political format, they have stopped. We are waiting for a format that is transparent, so that we can move forward and hopefully resolve the issues," he continues.
An appeasement
On the island, many elected officials hope for appeasement and a change of tone. Everyone still remembers Emmanuel Macron's speech on the 20th anniversary of the prefect's death. "What happened here on February 6, 1998 cannot be justified, cannot be pleaded, cannot be explained," said the president at the time.
This Monday at noon, the Minister of the Interior will have lunch with around thirty mayors of the island.
Source: Europe1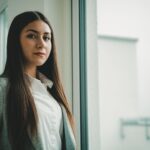 I have been working in the news website industry for over 4 years now, first as a reporter and then as an editor. I enjoy writing about politics news and am also an author. I try to cover a lot of different angles when it comes to my articles so that readers can get a well-rounded understanding of the story.