"Obstruction to hide their divisions," says Olivier Dussopt
The pension reform bill is arriving in the National Assembly. Contested in the street, the bill also stirs up protests from deputies of Nupes, the left alliance of the National Assembly. Thus, nearly 20,000 amendments were tabled by the Nupes deputies. At the microphone of Sonia Mabrouk, Olivier Dussopt believes that it is a "clear desire to obstruct".
Would these obstructions be fair game following the use, criticized, of 49.3 by the government? Not according to the Minister of Labour: "We used 49.3 only two texts, the law on financing the Social Security budget and the law on financing the State, that is to say the budget. The law on renewable energies, the law on internal security, the law on the labor market, all of this passed without 49.3", justifies the minister.
"Oppose violence and obstruction"
At the microphone of Sonia Mabrouk, Olivier Dussopt believes that "20,000 amendments makes it believe that we want the debate and oppose violence and obstruction. Because 20,000 amendments, that does not allow a debate!".
According to the Minister of Labor, the Nupes uses obstruction to hide its own disagreements: "There is not one in agreement between them. Mr. Mélenchon says retirement at 60 with 40 annuities, it costs 90 billion euros per year. Tell us where they take them? Olivier Faure says retirement at 60 but with 43 annuities, to have 43 annuities at 60, you have to start early. It's called a discount machine, a machine to make small retirements and poverty. And then you have others who tell us we have to stop working, who make an ode to laziness. There is not one who thinks the same thing. So the obstruction is to hide their divisions," he concludes.
Source: Europe1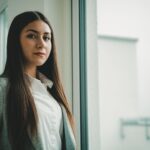 I have been working in the news website industry for over 4 years now, first as a reporter and then as an editor. I enjoy writing about politics news and am also an author. I try to cover a lot of different angles when it comes to my articles so that readers can get a well-rounded understanding of the story.