FDP parliamentary group leader Dürr in an interview: "E-fuel plants in Africa help the climate and create value there"
Mr Dürr, you want to link readmission agreements with countries of origin for rejected asylum seekers to aid from Germany for climate protection in these countries. Why do you think this is a good idea?
Germany must finally become a modern immigration country. That means: immigration into the labor market, but not into the social security systems! And we have to do repatriations. No party in Germany opposes the deportation of criminals. That is why we need migration agreements. The reverse also applies to those who want to enter the labor market.
If people want to come here to work, then they shouldn't have to come across the Mediterranean. We have to talk to African countries on an equal footing and should think about new direct investments in industrial jobs there, for example in the production of climate-neutral synthetic fuels from solar energy.
Many countries that refuse to take back their citizens receive large sums of money sent home from the diaspora every year. What interest should they have in these agreements?
If we link repatriation agreements to investments in industrial jobs, then we will increase trade with the African continent. We need a development towards industrialization there. Migration agreements to avoid irregular migration are in our interest, quality jobs in their interest. We want to become climate neutral. It is not enough to switch to e-cars, we need synthetic fuels.
In the case of criminals in particular, however, the countries of origin are not interested in taking them back.
That has to be part of the migration agreement. And again: E-fuel plants in Africa help the climate and create added value there. I can't find anything wrong with that.
They want to have synthetic fuels manufactured there. This is often criticized by the Greens because they want to focus on that instead of alternatives to the combustion engine.
We want to achieve the climate protection goals. For this we need synthetic fuels. In air traffic and in the car fleet. The great advantage of African countries is that there is a lot of solar energy that can be used to produce these fuels. The continent is almost predestined to become an exporter here.
I can not understand the criticism of it. To be honest, I find it hypocritical to soothe our green conscience by building electric cars containing cobalt from the Congo, which is mined there under the worst possible conditions.
The Greens say you only consider German interests, and you have been accused of cynicism on social media because you want to link take-back agreements and investments in e-fuels.
I find it cynical to say that Africa should continue to be a supplier of raw materials for the manufacture of German electric cars. Instead of importing raw materials from Africa, we should source industrial products from there.
What some Greens are advocating here is a continuation of what the Union has been doing for 16 years.

FDP parliamentary group leader Christian Dürr
You think the criticism is exaggerated.
We have irregular migration across the Mediterranean, we are unable to deport criminal asylum seekers, and at the same time the situation in African countries is precarious. To say that everything should stay as it is there does not improve the situation of the people there and is also not in the interest of climate protection. There must be no further-so. What some Greens are advocating here is a continuation of what the Union has been doing for 16 years. A completely screwed up migration policy.
Recently, according to reports, children have drowned again in the Mediterranean during the dangerous crossing. Some EU countries are still demanding more isolation, more border fences and barbed wire. How do you see it?
The route across the Mediterranean is inhumane and life-threatening. The pictures from there scare us all. Of course we have to fight irregular migration. But we also have to make migration policy more humane, if only in our own interest, because we need labor migration. In order to achieve this, the federal government appointed Joachim Stamp as special representative for migration agreements.
Joachim Stamp, who, like you, is a member of the FDP, has suggested carrying out asylum procedures on the African continent. You like that, why?
That's a very smart idea. The goal must be that people don't even get on the boats and risk their lives.
People who dare to do it anyway would then be brought back directly and would they apply for asylum in Germany from there?
At the moment people are dying in the Mediterranean. This is unbearable. Therefore, these procedures could take place there on the mainland in the future. The possibility of regular migration to Germany must be strengthened. Previous federal governments simply looked the other way.
To home page
Source: Tagesspiegel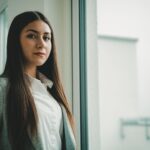 I have been working in the news website industry for over 4 years now, first as a reporter and then as an editor. I enjoy writing about politics news and am also an author. I try to cover a lot of different angles when it comes to my articles so that readers can get a well-rounded understanding of the story.