Maassen should explain himself: CDU deputy considers exclusion proceedings against the former head of the Office for the Protection of the Constitution to be "inevitable"
CDU presidium member Andreas Jung considers a party expulsion procedure against the former President of the Office for the Protection of the Constitution, Hans-Georg Maaßen, to be "inevitable". The Presidium decided unanimously and with great clarity that Maassen's statements and his "right-wing radicalization" were not compatible with the values ​​​​of the CDU, said the CDU Vice on Monday on rbb24 Inforadio. "And that's why it will be necessary to draw the consequences next Monday."
On Sunday, the controversial former head of the Office for the Protection of the Constitution allowed an ultimatum set by the CDU leadership to voluntarily leave the party to elapse, according to the CDU. According to Jung, the federal executive board wants to discuss the initiation of party exclusion proceedings next Monday. The CDU gave Maassen until Thursday to take a position.
However, Maassen expressly confirmed his line in a tweet on Sunday, said Jung. "So far it has not been apparent that he is moving away from his statements in any way, but on the contrary is back on it."
Jung rejected Maassen's accusation that a "smear campaign" had been going on against him for weeks. "The presidium of the CDU gave very objective advice. His statements were evaluated." The evaluation of the President of the Office for the Protection of the Constitution, Thomas Haldenwang, was also taken into account.
Haldenwang criticizes his predecessor
At the end of January, he said that Maassen made "very radical statements" in appearance, "statements that I can actually only perceive in a similar way from the extreme right-wing fringe of political endeavors". Haldenwang also endorsed statements made by the federal government's anti-Semitism commissioner, Felix Klein, "who clearly sees anti-Semitic content here (…)".
Maassen had claimed in a tweet that the thrust of the "driving forces in the political and media space" was "eliminatory racism against whites". In an interview, Maassen also spoke of a "red-green racial theory". (dpa)
To home page
Source: Tagesspiegel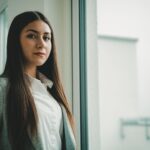 I have been working in the news website industry for over 4 years now, first as a reporter and then as an editor. I enjoy writing about politics news and am also an author. I try to cover a lot of different angles when it comes to my articles so that readers can get a well-rounded understanding of the story.