Climate activists are blocking roads again: stuck to main traffic routes
Activists from the "Last Generation" climate protection movement blocked roads in cities in several federal states at the start of the week. There were actions on Monday in Berlin, Cologne, Leipzig and Magdeburg. According to the police, four people in Leipzig had stuck themselves on Maximilianallee in the morning.
Several activists stuck to a motorway exit in the capital. In Hanover, a group blocked a roundabout. Two of the activists stuck to the asphalt, a police spokesman said.
In Düsseldorf, activists stuck to the edge of a four-lane main thoroughfare. The traffic came to a standstill only briefly due to a blockade by other activists and then continued to flow in a restricted one-way, said a police spokeswoman. There was a backlog.
The disruptive actions also caused traffic jams in other places. In Düsseldorf, the police reportedly filed a complaint against five activists for violating the Assembly Act and coercion.
The climate activists announced a nationwide expansion of their road blockades for the next few weeks. For months, the government had not introduced "even the simplest security measures such as a speed limit", it said on Twitter: "It cannot go on like this if we want to live in safety and freedom." Time is short and measures must be decided how Germany will become climate neutral by 2030.
The "last generation" demands the formation of a social council in which people are elected and drawn and which, alongside parliament, should ensure better political representation.
The chairwoman of the Greens in the Bundestag, Katharina Dröge, expressed her incomprehension with regard to renewed road blockades. "What's the message? What do they want to do?" she asked in the RTL/ntv "early start". "Do they want to tell people, stop driving to work or don't bring your children to school anymore – action and message don't go together."
Meanwhile, five climate activists have had to answer to the Frankfurt District Court since Friday after a spectacular abseiling action on Autobahn 5. The indictment charges the three women and two men with coercion in a particularly serious case. In October 2020, the accused, who were between 24 and 31 years old, are said to have caused the full closure of the motorway near Frankfurt Airport, which is particularly busy in the morning rush hour, with their action. (dpa)
To home page
Source: Tagesspiegel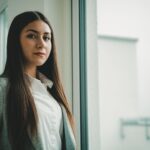 I have been working in the news website industry for over 4 years now, first as a reporter and then as an editor. I enjoy writing about politics news and am also an author. I try to cover a lot of different angles when it comes to my articles so that readers can get a well-rounded understanding of the story.