the left accused of playing the obstruction to hide its division
Alexandre Chauveau, edited by Loane Nader

This Monday morning, Sonia Mabrouk invited Olivier Dussopt to talk about the very controversial pension reform. The latter also denounced the "violent" obstruction shown by the elected representatives of the left and in particular those of the PS. For the Minister of Labour, the 20,000 amendments tabled greatly harm the debate.
Playing the obstruction card is indeed the objective of the Nupes. The alliance of the various parties of the left is positioned in the front line of the opposition against the government, regardless of the accusations by some of harming the debate. To defend himself, Nupes explains that it was the executive who chose not to leave time for debate, by resorting to 47.1, the article which limits the duration of examination in the hemicycle to 20 days.
"Obstruction is violent because it deprives debate"
But this explanation obviously does not convince the Minister of Labour, Olivier Dussopt who did not fail to underline it, this Monday morning at the microphone of Sonia Mabrouk. "20,000 amendments is to make believe that we want the debate and oppose the violence of the obstruction. Because 20,000 amendments, that does not allow a debate", affirmed the minister before explaining: "The obstruction it's violent because it deprives of debate, it deprives of debate, it prevents us from talking about the substance and that's what it's for. And why does the Nupes not want to talk about the substance? Because it doesn't not one of them thinks the same thing. So the obstruction is to hide their divisions."
A reform that divides the right
The other issue of the debates will be to observe the position of the Republicans, who are particularly divided on the bill. This Sunday, in the Journal du Dimanche, Elisabeth Borne agreed to extend the long career system to workers who started their career at 20 years old. A request which emanated in particular from the right, but which still does not satisfy the recalcitrant LR deputies, like Aurélien Pradier who denounces a deception. A position that embarrasses, to put it mildly, both Eric Ciotti and Olivier Marleix, who are uncomfortable with the idea of ​​not voting for a reform that they consider imperfect but above all necessary.
Source: Europe1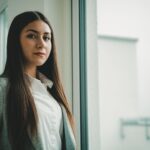 I have been working in the news website industry for over 4 years now, first as a reporter and then as an editor. I enjoy writing about politics news and am also an author. I try to cover a lot of different angles when it comes to my articles so that readers can get a well-rounded understanding of the story.