Former Chancellor Angela Merkel accepts the Peace Prize from the UN cultural organization Unesco this Wednesday in the Ivory Coast. With this, the organization wants to honor Merkel's refugee policy from 2015, when Germany took in more than 1.2 million refugees.
UNESCO Director-General Audrey Azoulay and Ivorian President Alassane Ouattara will present the Chancellor with the award at a ceremony in the city of Yamassoukro at 10 a.m. local time, the organization said. UNESCO had already named Merkel as the winner in August last year.
In addition to the ex-Chancellor, the work of Julienne Lusenge from Congo, who campaigns for victims of sexual violence in eastern Congo, is also to be honored. Several West African heads of state and representatives of the African Union will attend the awards ceremony.
The Congolese Nobel Peace Prize winner Denis Mukwege is also expected. The prize is named after the former head of state of Ivory Coast, Félix Houphouët-Boigny.
The Peace Prize was established in 1989 and has been awarded annually since 1991 to individuals or organizations that have made special efforts to promote, research or secure peace.
The first recipients were Nelson Mandela and Frederik Willem de Klerk, who were honored as a result of the abolition of apartheid in South Africa.
Most recently, the Ethiopian Prime Minister Abiy Ahmed was honored in 2019 for the peace agreement with neighboring Eritrea. The following year, however, he plunged his country into civil war. The prize was not awarded in 2020 and 2021. (dpa)
To home page
Source: Tagesspiegel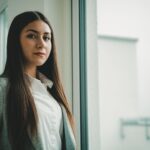 I have been working in the news website industry for over 4 years now, first as a reporter and then as an editor. I enjoy writing about politics news and am also an author. I try to cover a lot of different angles when it comes to my articles so that readers can get a well-rounded understanding of the story.