After criticism of Lukashenko: Eight years in prison for Polish-Belarusian journalists in Belarus
In Belarus, the Polish-Belarusian journalist critical of the government, Andrzej Poczobut, was sentenced to eight years in prison on Wednesday. As the Supreme Court in Belarus announced, the 49-year-old correspondent for the Polish newspaper "Gazeta Wyborcza" was sentenced to "eight years in a prison camp with a strict regime" for "public incitement to acts damaging the national security of the country" and "inciting hatred". " sentenced.
The trial took place in the regional court in Grodno in the west of the country, where a large community of Polish origin lives. Poczobut had always campaigned for the rights of the Polish minority in Belarus. He had been charged, among other things, with his call for international sanctions against Belarus and had been in custody since March 2021.
Poland immediately condemned the "unjust" judgment of an "authoritarian country". Belarusian opposition leader-in-exile Svetlana Tichanovskaya tweeted that the verdict was "personal revenge" by Belarusian President Alexander Lukashenko on Poczobut. "We must do everything we can to release him and all other political hostages," she said. (AFP).
To home page
Source: Tagesspiegel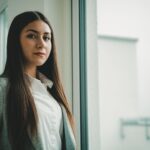 I have been working in the news website industry for over 4 years now, first as a reporter and then as an editor. I enjoy writing about politics news and am also an author. I try to cover a lot of different angles when it comes to my articles so that readers can get a well-rounded understanding of the story.