Too strict, too bureaucratic: Researchers are calling for easier immigration for skilled workers
According to the IAB research institute of the Federal Employment Agency, the federal government's plans for more immigration of foreign skilled workers are not sufficient. "The labor immigration from third countries would have to increase in order to cover the growing shortage of skilled workers," explained IAB Director Bernd Fitzenberger on Wednesday.
The reform plans of the traffic light coalition make sense, but do not go far enough. The planned points system for a job search permit should also reward English language skills. "With a good knowledge of English, it should be possible to work in numerous professional fields in Germany," said the IAB boss.
So far, controlled immigration from third countries for economic purposes has been limited to a maximum of around 60,000 people per year. "One reason for this is that the current immigration regulations are too restrictive," said Fitzenberger.
The President of the Institute for Labor Market and Vocational Research advocated examining whether recognition procedures could be simplified or relevant professional experience taken into account in view of the labor shortages in some regulated professions such as in the medical field. If you have relevant professional experience abroad, a job on a trial basis can make it possible to catch up on a recognized professional qualification.
400,000
immigrant According to experts, it will take a year in the long term to keep the number of people available on the labor market stable.
Last year, the federal government decided on the cornerstones for a reform of the Skilled Immigration Act. This would open up the labor market more than ever before for workers from countries outside the EU. In addition to formal qualifications, professional experience should also entitle people to immigrate to a greater extent than before. A draft law is currently being voted on in the government and is expected to be launched by the cabinet in March.
Due to age, the number of people available for the job market in Germany is shrinking. So far, this has been more than offset by immigration and increasing employment rates among women and older people.
According to Fitzenberger, net immigration of up to 400,000 people per year would be necessary in order to maintain the labor force potential in the longer term: "In order to achieve this, significantly more than one million labor force would have to immigrate each year, based on the experience of the past few years, because many people leave every year people of Germany." (Reuters)
To home page
Source: Tagesspiegel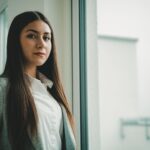 I have been working in the news website industry for over 4 years now, first as a reporter and then as an editor. I enjoy writing about politics news and am also an author. I try to cover a lot of different angles when it comes to my articles so that readers can get a well-rounded understanding of the story.