Scholz warns the West of a new arms dispute: "Every dissonance only benefits Putin"
Against the background of ongoing calls for combat aircraft to be made available to Ukraine after battle tanks, Chancellor Olaf Scholz (SPD) has called on the allies and the parties in Germany to unite. "Cohesion within our alliances and alliances is our greatest asset," he said in his government statement on Wednesday before the Bundestag.
In this context, a "public outbidding competition along the lines of: battle tanks, submarines, aircraft – who wants more?" and "pithy domestic political statements and criticism of partners and allies on the open stage" are harmful.
In the Chancellor's view, the main beneficiary of such public debates is Vladimir Putin, who wants to divide the West politically and thereby reduce support for Ukraine. "Any dissonance, any speculation about possible differences of interest is only useful to Putin and his propaganda," Scholz continued.
"The last weapon type that needs to be unblocked"
Before he decided to let Kyiv also have modern western battle tanks, Scholz had been heavily criticized at home and abroad – including from within his own coalition. Immediately afterwards, a debate broke out about the next form of military aid. For example, Ukrainian Foreign Minister Dmitry Kuleba said this week that planes are "the last type of weapon that needs to be unblocked."
During a surprise visit by President Volodymyr Zelenskyy to London on Wednesday, he received a promise from the British government that Ukrainian pilots should be trained on modern aircraft so that they "will be able to fly sophisticated fighter jets with NATO standards in the future," as it said in a statement by Premier Rishi Sunak. Although no concrete deliveries have yet been announced, Zelenskyy said in a speech to the British House of Commons that he had "thanks in advance for powerful British aircraft".
Scholz and Macron talk to Selenskyj in Paris
The Ukrainian head of state then traveled on to France, where later in the evening there were to be talks not only with French President Emmanuel Macron and Chancellor Scholz, who was also expected in Paris for this purpose. Both had last spoken face-to-face with Zelenskyj in mid-June last year when they took the train to Kyiv together. "This direct exchange with President Selenskyj is very important to all of us – and we will continue it intensively," said Scholz in the Bundestag.
The European Council, at which Macron, Scholz and Selenskyj will meet again, begins this Thursday in Brussels. On the agenda are further aid for Ukraine, future EU membership and how to deal with the increasing number of refugees, as well as the economic situation.
i
To home page
Source: Tagesspiegel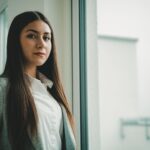 I have been working in the news website industry for over 4 years now, first as a reporter and then as an editor. I enjoy writing about politics news and am also an author. I try to cover a lot of different angles when it comes to my articles so that readers can get a well-rounded understanding of the story.