The president of the centrist UDI party, Senator Hervé Marseille, on Wednesday accused the Insoumis of transforming the National Assembly "into a camp of gypsies" to oppose the pension reform, arousing outraged reactions which led him to regret his "verbal recklessness". "The image that LFI in particular gives is absolutely frightening," the senator, who heads this Union of Democrats and Independents (UDI) created in 2012 by Jean-Louis Borloo, told Radio J. "Transforming the National Assembly into a gypsy camp … It's not the Saintes-Maries-de-la-mer!", He launched.
"Racist contempt"
These statements aroused offended reactions from the Insoumis: "With racism on top of that? Shame", reacted on Twitter the coordinator of LFI Manuel Bompard. "This racist contempt must be unanimously condemned… This verbal violence must stop," added MP Alexis Corbière. The many reactions forced Hervé Marseille to post an update on Twitter. "I must have been verbally reckless and obviously I didn't want to hurt anyone. I regret this situation," he said. The senator again questioned the Insoumis, whom he accused of making a "nauseous" instrumentalization of his remarks.
The manipulation of my words by LFI is nauseating. I must have shown verbal imprudence and I obviously did not want to hurt https://t.co/bF3GXoHqPs regrets this situation. But look what they do with AN!

— Herve Marseille (@HerveMarseille) February 8, 2023
"Degrade this Republic"
A little earlier, on Radio J, he had accused LFI of preventing the debate on pension reform from taking place in good conditions. "When we see these permanent invectives, which we can no longer exchange, that we interrupt everyone", lamented the senator from Hauts-de-Seine, who is part of the right-wing majority in the Senate who approved at raising the retirement age from 62 to 64 four times. "Let the street express itself, yes. Let it be taken into account, yes. But we must stop giving this spectacle and degrading this Republic", he insisted.
"The Assembly is the Republic: there are institutions, there is a constitution, there are people who are elected to discuss and, at some point, vote," he said. "I am very worried about the way our Republic is deteriorating," added Hervé Marseille, who took over the presidency of the UDI at the end of last year.
Source: Europe1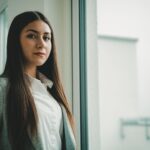 I have been working in the news website industry for over 4 years now, first as a reporter and then as an editor. I enjoy writing about politics news and am also an author. I try to cover a lot of different angles when it comes to my articles so that readers can get a well-rounded understanding of the story.