Fearing that his pension reform will be rejected, Emmanuel Macron finally decided to avoid a high-risk ballot on Thursday in the National Assembly by brandishing 49.3. While it may still be a bit early to truly speak of a political crisis, this forced passage will leave its mark.
Prime Minister Elisabeth Borne used 49.3 on Thursday to push through the pension reform in the National Assembly. A decision that triggered what the left and the right call a situation of "chaos". Can the government fall? It is a scenario that cannot be ruled out. A motion of censure can still both prevent the adoption of the reform and overthrow the government.
Will a motion of censure succeed?
However, among those filed by the various oppositions, only one seems to have a slim chance of succeeding, that of the centrist group Liot. A consensual text which could bring together a large audience but which, at this stage, does not seem able to collect a majority of votes.
Elisabeth Borne weakened
Elisabeth Borne is considerably weakened by the sequence. The Prime Minister had made compromise her common thread at Matignon. As a result, all the unions are marching against the reform and the agreement it has made with the Republicans has not borne fruit in the Assembly. If many opponents are already calling for him to resign, his place at Matignon also divides the macronie.
Emmanuel Macron, the big loser?
This 49.3 is an admission of weakness. The President has never been able to convince of the merits of a reform that he had nevertheless placed at the heart of his re-election campaign. From now on, the head of state seems to have only bad options in front of him. Continue without changing anything. Rework or dissolve, but with what results? Beyond the presidential camp, the divisions within the Republicans and the chaos created in the Assembly by the deputies of the Nupes suggest that few groups will emerge unscathed after this political fiasco on the pension reform.
Source: Europe1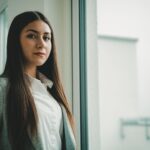 I have been working in the news website industry for over 4 years now, first as a reporter and then as an editor. I enjoy writing about politics news and am also an author. I try to cover a lot of different angles when it comes to my articles so that readers can get a well-rounded understanding of the story.