While Les Républicains were expected to be the most important supporters of the pension reform, they now represent the pillars of the challenge to 49.3, triggered by Elisabeth Borne. A good part of its deputies plans to join the movement in favor of the motion of censure tabled by the Liot group.
The Republican group is no longer a major ally for the government after the latest episode in a long series of 49.3 drawn by the Prime Minister. This time, its use concerns pension reform, a decision that does not suit all members of the right-wing party. Several advisers at the Élysée criticize Olivier Marleix and Eric Ciotti for having knowingly overestimated the number of votes in favor of the bill, in the ultimate attempt to hide the lack of authority over their troops.
Eric Ciotti rejects responsibility for 49.3
But the leader of the party refuses to endorse, alone, the charge entailed by the use of 49.3: "The majority was not unanimous either, so it is quite easy to make the Republicans bear this responsibility." On the right, the divisions are however well marked. Eric Ciotti, for example, announced this Thursday that no motion of censure would be voted by Les Républicains, before being denied by several elected members of his group in the process. The latter affirm not to prohibit anything, like Pierre-Henri Dumont, opponent of the first hour.
"We should have had a much stronger counter-project to present and perhaps there was a lack of discussion between us. We may have been negotiating a little too early. So, on the method [de négociation]we have something to review", regrets the deputy, who intends to learn from the latest adventures. Pierre-Henri Dumont also calls on LR to agree upstream on the next bills, under penalty of seeing create new divisions within Les Républicains.
Source: Europe1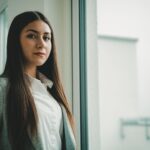 I have been working in the news website industry for over 4 years now, first as a reporter and then as an editor. I enjoy writing about politics news and am also an author. I try to cover a lot of different angles when it comes to my articles so that readers can get a well-rounded understanding of the story.