There is good news for the 21 million pensioners in the country: last year, the German pension fund recorded a surplus in the billions. According to the President of the German Pension Insurance, Gundula Roßbach, this amounted to to 3.4 billion euros. "We didn't expect that," Roßbach told the "Bild am Sonntag". "Despite the mood of crisis" things are going well on the job market.
In the past year, inflation was not compensated for by the pension adjustment, said Roßbach. "But if you look at the last few years as a whole, then there was a good pension plus that was higher than the price increases." This year, too, the premium will "probably be decent". The previous collective bargaining agreements also gave an idea that senior citizens could hope for a pension supplement in the coming years, Roßbach told the "Bams". The pension increases depend on the wage development in the country.
Immigrants contribute to stable pension system
"The numbers prove: The pension is stable and will remain stable," said Roßbach. She cited the increasing number of immigrants and life expectancy as reasons for the development. According to the current calculations of the Federal Statistical Office, this will increase less sharply in the future than previously expected.
According to Roßbach, pension contributions will remain stable until 2026. After that, premiums could increase. But that also depends on what the pension package that politicians want to launch this year will look like. Federal Minister of Labor Hubertus Heil was satisfied with the surplus. A strong job market leads to stable pensions, said the SPD politician.
CDU: Government has no plan for next generations
CDU program chief Carsten Linnemann warns: "We must not be satisfied with the current situation." The government has no plan for the next generations.
The CDU deputy therefore wants to have the idea of ​​a "Germany pension" discussed in the program commission. This is about private pensions. This does not reach those who actually need such supplementary provision. A new "Germany pension", on the other hand, would be mandatory. A debate about the future of old-age provision in Germany is needed, said Linnemann.
Long-term care insurance is doing much worse than pension insurance. Here, Federal Health Minister Karl Lauterbach (SPD) wants to absorb the rising costs with an increase in contributions. Despite the reforms planned by Lauterbach, Diakonie Deutschland expects nursing home residents to pay increasing contributions. "The costs will continue to rise from July," said Maria Loheide, the Diakonie board member responsible for social policy, in the Tagesspiegel.
To home page
Source: Tagesspiegel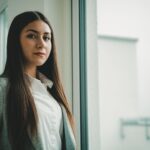 I have been working in the news website industry for over 4 years now, first as a reporter and then as an editor. I enjoy writing about politics news and am also an author. I try to cover a lot of different angles when it comes to my articles so that readers can get a well-rounded understanding of the story.