Two days after the use of 49.3 by the government to pass the highly contested pension reform, the challenge continues and could even strengthen this weekend. If the police and the Ministry of the Interior fear excesses, what can we expect for these new days of mobilization?
By triggering 49.3 to pass its much-contested pension reform, the government has also angered many French people. This Friday evening, in Paris, during a second tense evening at Place de la Concorde, 61 people were arrested. This weekend is therefore at high risk: the police and the Ministry of the Interior fear overflows.
Towards a radicalization of protest?
The safety of elected officials is a top priority. Gérald Darmanin asked the prefect to monitor the offices and homes of parliamentarians, in particular those of the majority. Then comes the subject of public order. "Yes" to supervised demonstrations, says the Minister of the Interior. "No" to "zadisation", in the words of a source in Place Beauvau.
Particular vigilance will be provided around blockages of incinerators, refineries, oil depots and major highways. Because territorial intelligence expects a radicalization of the protest, in particular with the risk of punching actions, a return of yellow vests and overflows. "The intelligence services will work on this to see if this movement is really federated, if it is really spontaneous or if it is maintained by part of the ultra-left", adds Jean-Christophe to the microphone of Europe 1 Couvy, National Secretary SGP Police Unit.
As for the unions, they are seeking to renew their mode of action. They called for more local gatherings throughout the weekend, before a start to the week which risks being complicated in terms of maintaining order, in particular with the anticipated baccalaureate exams scheduled for Monday, Tuesday and Wednesday. The prefects are summoned to secure the examination and the routing of the 530,000 candidates to their copies.
A big day of mobilization is also planned next Thursday, at the initiative of the inter-union. "With perhaps subversive elements that would come. What should not be is for the bad side of things, violence, to take precedence over demonstrators who were not radicalized", concludes Jean-Christophe Couvy.
Source: Europe1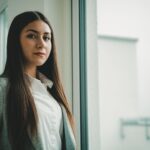 I have been working in the news website industry for over 4 years now, first as a reporter and then as an editor. I enjoy writing about politics news and am also an author. I try to cover a lot of different angles when it comes to my articles so that readers can get a well-rounded understanding of the story.