The coordinator of France Insoumise, Manuel Bompard, was the guest of the Grand Rendez-vous d'Europe 1 / CNews / "Les Echos". The deputy of Bouches-du-Rhône returned to the use of 49-3 to have the pension reform project adopted, and to the demonstrations resulting from it. "The government's responsibility is engaged," he said.
There had to be a vote, finally, there will have been 49-3. This Thursday, Prime Minister Élisabeth Borne once again triggered article 49-3 before the deputies, as part of the pension reform project, desired by the government. An affront for the opposition, but also for part of the French. Several spontaneous demonstrations took place everywhere in the cities of France, with sometimes breakage, like Lyon where the town hall of the 4th arrondissement was degraded.
Citizen movements
For Manuel Bompard, "Emmanuel Macron and the government take a very heavy responsibility if they continue to be stubborn" in denial, on the subject of pension reform. On the set of the Grand Rendez-vous, the deputy of Bouches-du-Rhône considers that "in the face of this passage in force, popular, citizen mobilization is the solution to obtain the result we expect".
"I understand the will of a certain number of citizens, who, in a not always organized framework, say to themselves 'No, we are not going to let ourselves be done without reacting,' continues the coordinator of La France insoumise, stressing that the excesses during these gatherings are only "the very heavy responsibility of the government".
A respected democratic process?
Because at the microphone of Europe 1 / CNews /The echoes, Manuel Bompard assures him: "There was not a single stage of the democratic process" respected during the examination of the pension reform bill. "
"Firstly because the government has chosen a method of debate in the National Assembly and the Senate, an amending Social Security financing bill, which has enabled it to compress the time of the debates and therefore to interrupt them in the National Assembly. Then in the Senate, the government resorted to a blocked vote to prevent the opposition from continuing their work of amendment. And finally, when we reached the final vote, the government went through a 49 -3", emphasizes Manuel Bompard.
And to conclude: "So, if for Bruno Le Maire (who declares that the democratic process has been respected, editor's note), it is a normal democratic process, then I must say that we do not have the same conception" of the democratic process .
Source: Europe1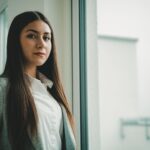 I have been working in the news website industry for over 4 years now, first as a reporter and then as an editor. I enjoy writing about politics news and am also an author. I try to cover a lot of different angles when it comes to my articles so that readers can get a well-rounded understanding of the story.