The Greens are doing poorly in recent polls. The opinion research institute Insa sees the Greens at only 15 percent in a survey published in "Bild am Sonntag" over the weekend. Accordingly, the AfD would have overtaken the party, which comes to 16 percent in the Insa survey.
In the current ARD "Germany trend" from Friday, the Greens are at 16 percent – that's one percentage point less than in the previous month – and the AfD at 15 percent. For the Greens it is the worst result in a year.
The SPD can maintain its result of 18 percent in the "Germany trend", the FDP even improve by one percentage point to seven percent. Overall, however, the three traffic light parties would continue to lose more than ten percent compared to the result in the 2021 federal election and thus again miss their own majority.
The Union would lose one percentage point, but would remain the strongest group with 30 percent. The AfD could increase one percentage point to 15 percent. Five percent of voters would still choose the left.
For the "Germany trend", the Infratest Dimap institute surveyed a total of 1215 eligible voters in Germany by telephone and online from March 14th to 15th. (Tsp, AFP)
To home page
Source: Tagesspiegel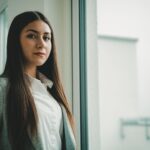 I have been working in the news website industry for over 4 years now, first as a reporter and then as an editor. I enjoy writing about politics news and am also an author. I try to cover a lot of different angles when it comes to my articles so that readers can get a well-rounded understanding of the story.