Labor Minister Olivier Dussopt returned to the heated debates in the National Assembly on the pension reform, finally adopted in Parliament after the rejection of two motions of censure. At the microphone of Pierre de Vilno, he confided that he had been a little ill during the three weeks of debate, which did not prevent him from defending the government project.
It is with a small voice that Olivier Dussopt, the Minister of Labour, answered Pierre de Vilno's questions in Europe 1 Evening weekend. At the microphone of Europe 1, the former member of the Socialist Party explained that he defended the pension reform, just adopted in pain in Parliament, being "a little sick, accumulating bronchitis, laryngitis and other merrymaking". "As I sometimes say, laryngitis is more effective in silencing me than rebellious France!" Tackled Olivier Dussopt. "And another advantage is that it goes faster," he quipped.
Source: Europe1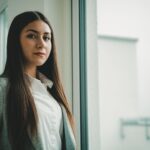 I have been working in the news website industry for over 4 years now, first as a reporter and then as an editor. I enjoy writing about politics news and am also an author. I try to cover a lot of different angles when it comes to my articles so that readers can get a well-rounded understanding of the story.